There is a compelling case for promoting wellbeing and mindfulness in the workplace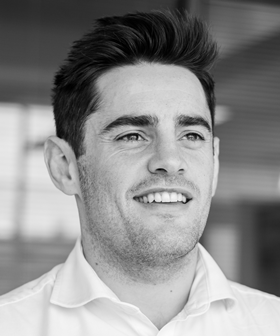 If 'wellbeing' is not on your radar then you need to hit the refresh button, programme it in and make room for 'mindfulness' too.
Wellbeing covers emotional, cognitive and the physical environment and in recent years this sector has been at the forefront of research and development into more innovative and creative working spaces to promote a positive change in working culture. Changing rooms, showers and bicycle storage are now first on the list of requirements for new offices, as employers look to ease their workforce's commute. Break out areas are encouraged to suit the eclectic needs of a modern workforce and social interaction and networking opportunities are promoted through the growth of multiple occupancy buildings that offer a diverse and vibrant group of businesses under one roof.
Looking after our mind is a different matter, almost 10 million British adults are diagnosed with at least one mental health problem every year. Wellbeing addresses the health of the mind to a certain degree, but mindfulness takes it to the next level. This proven technique has been adopted from Buddhism and enables you to clear your head of information overload through focusing on the present, which in turn promotes concentration, clarity and better decision making.
Cynics claim this is simply learning how to prioritise and focus, but we have become accustomed to living and working in an instant world, which doesn't easily allow us to slow down, think things through and process information. When was the last time you refrained from reacting to that flashing email notification on your blackberry, scrolling through your social media pages or reading the endless list of text messages on your Iphone?
It's not just the fringe companies of Silicon Valley either, 81% of FTSE 100 companies now have an employee wellbeing programme in place and even Harvard Business School now runs specific courses on the subject.
So why is wellbeing and in particular mindfulness important in the workplace? Because if you're fully present on the job, you will be more effective as a leader, you will make better decisions, and you will work better with other people. Perhaps more importantly wellbeing creates a culture where staff feel empowered which results in increased happiness, loyalty and efficiency.
A new expectant generation have grown up in an era where Google's working environment - renown for being one of the most creative and inspiring in the world - has become the blue print for tech start-up companies, where gym memberships and the government's cycle to work scheme are standard and where major corporations tussle for supremacy in the annual Vitality "Healthiest Company Award".
With this in mind, companies are scrambling to jump on board and establish their own internal framework to promote wellbeing and mindfulness. In a buoyant market, where demand far outweighs supply, companies will need to step up their game to not only compete for high performance graduates, retain their prized assets, avoid high staff turnover and soaring recruitment costs.
Jamie Sutton is a chartered building surveyor at DBK and vice-chair of British Council for Offices NextGen in the West Midlands