U-turns may be the order of the day elsewhere but Project Speed shows no signs of slowing down, says CECA's Alasdair Reisner
POSITIVE THINKING SERIES
They say that no plan survives first contact with the enemy, and yet when faced with a foe as big as covid-19, the UK government's much-vaunted plan for an infrastructure revolution appears to be emerging out the other side – slightly battle-weary but pressing on. Where previous economic downturns have seen the Treasury slam on the brakes for transport spending, all indications are that major programmes in road and rail will be part of the government's thinking as it ponders recovery from the biggest downturn since records began.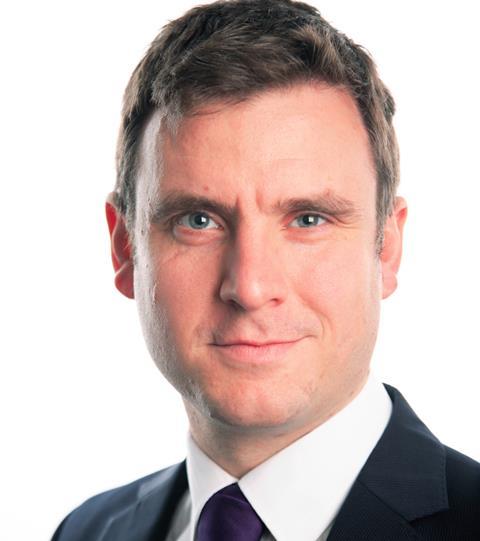 Far from slowing down, through Project Speed there seems to be a desire to stick rocket boosters on delivery, accelerating shovel-ready schemes to support jobs and growth.
This will not be business as usual. Construction had to get to grips quickly with safe working in a time of coronavirus, and the health controls in place on sites mean that ways of working have changed.
> Boost for construction as HS2 construction phase gets under way
> Clients hand out £4.5bn of work in July
> Which construction firms have landed HS2 contracts so far?
This will have knock-on effects on productivity, with suppliers having to work with their customers to define new commercial paths through this challenging terrain, each side hoping that the other will not take advantage of the pandemic to squeeze limited resources.
And, while the outlook for the sector remains relatively positive when compared with the turmoil in the wider economy, some parts may face bigger challenges. We are already seeing a significant slowing down of the aviation sector, as global travel continues to nosedive. This may be followed by preparatory work for housing and commercial activities if these sectors get bitten by falling consumer demand.
One thing that the sector must not do is get caught on the hop if there is a resurgence of covid-19 later this year. In April and May the sector showed that it could secure the safety of its workforce while continuing to deliver in a pandemic. But it also exposed weaknesses in supply chains that need to be strengthened now, lest we find the country going back into a second wave.
Alasdair Reisner is CEO of the Civil Engineering Contractors Association