A project director reveals which pop star makes his playlists and why leaving the Blackberry on at night can be a bad habit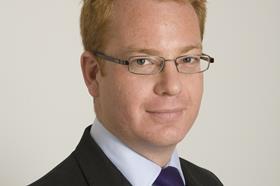 What is your favourite website?
For business, it has to be FT.com, and for pleasure, you can't beat Skysports.com for comprehensive rugby and cricket coverage. I also keep a close eye on BA.com, where you can pick up some great special offers.
What is your worst digital habit?
Leaving the Blackberry on overnight which wakes you up with random emails at 3am!
iPhone/Blackberry/Android. Which side are you on?
I own an iPad and a Blackberry. A close call, but at a push I'm on the Blackberry side, which is easier to write emails, but the apps aren't as good.
Are you into social networking? (Linkedin, Twitter, Facebook etc)
Linkedin is useful, however the other networking sites such as Facebook and Twitter can be all consuming and you can lose touch with the end game
Are you on Twitter? If so who do you recommend to follow?
I don't Tweet myself, but I follow some people in a social capacity. I'm a bit of a foodie, and some of the celebrity chefs are particularly entertaining!
What is your favourite app?
London Hire - it tells you where the local Barclays bike hire station is, and availability of parking space. It's a life saver when you're running - or pedaling - late!
What is your preferred means of communication? (eg. Email, phone, face to face, text etc)
Always face to face…with email it is far to easy to lose the context and get the wrong impression
What did you last buy online?
Flights for a holiday. Its so easy nowadays, everything is stored in your profile. The holiday is really only a few clicks away!
PC or Mac?
PC - I can't bear the thought of being trapped only with Apple … once you change its virtually impossible to go back, so I'm with the dark side!
Guilty pleasures: Most played tunes from iTunes/Spotify?
I sheepishly confess to being a closet Robbie Williams fan. There, my secret's out!
Mark Swetman is project director at US based developer Hines