A Fletcher Priest Architects partner reveals a digital dependency and love of navigation apps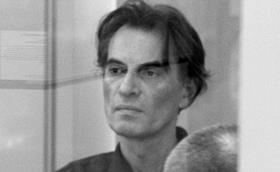 What is your favourite website?
There are many. My homepage is Google. (How boring; but there is no escaping it.) I use LogMeIn to work on my office computer from wherever. I used BBC Sport a lot during the Olympics. I was impressed with the fact that you could watch almost any sport, any event, any time.
What is your worst digital habit?
Too much dependency. I take it for granted that the internet provides instant communication and that all my files are available in my pocket all of the time. I can operate in my own timeline. I would probably be embarrassed if people realised I sent emails at 3 o'clock at night or 6 o'clock in the morning.
iPhone/Blackberry/Android. Which side are you on?
There is finally a proper choice of really good platforms. I use iPhone as it was the only option back then. I am not sure if I will remain loyal. Android looks like a very attractive option.
Are you into social networking? (Linkedin, Twitter, Facebook etc)
I use Linkedin to make sure contact details are up to date. I also occasionally sneak into my wife's Facebook account to share holiday and party photos.
Are you on Twitter? If so who do you recommend to follow?
I missed Twitter all together. Should I join?
What is your favourite app?
I use my iPhone all the time but rarely as a phone. The convergence of phone, camera, GPS, compass and other built in sensors make it a great gadget. I am a great fan of location based and navigation apps. I find my transport options using Citymapper or Google, I drive with the help of iGo navigator and Google Traffic layer, I even sail using Navionics Marine Chart Plotter app on my phone.
What is your preferred means of communication? (eg. Email, phone, face to face, text etc)
Face to face of course; but I would find it very hard to operate without email. Facetime, Skype and other similar ones are not quite there yet.
What did you last buy online?
I shop online all the time, anything from holidays to groceries. The last thing I bought was a T-shirt. A protest; the Olympian Architects T-shirt.
PC or Mac?
PC. But they are not so different these days.
Guilty pleasures: Most played tunes from iTunes/Spotify?
iTunes: Rebirth of The Cool series of Electronic/Jazz/Hip/World compilations by Patrick Forge.
Pero Maticevic is a partner at Fletcher Priest Architects