New York already has some of the lowest emissions per capita of any major international city, but this recent report highlights areas where it could go further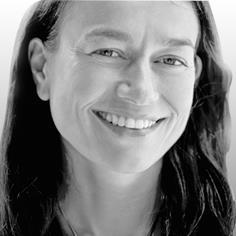 So after a rather extended introduction in my blog earlier this week - what does the 'New York City's Pathways to Deep Carbon Reductions' report actually say?
It was exciting to finally get to talk about it in public. Given it was so long since we finished our work, I had to mug up on what we did and what we found, in order to be able to moderate the panel discussing the report.
The headline is sobering. An 80x50 GHG reduction (an 80% reduction of greenhouse gas emissions by 2050) is possible - but extremely difficult; there are no shortcuts, and every sector needs to undergo deep changes.
As a New Yorker, you might actually question whether New York really needs to get to 80x50 given that its population already has some of the lowest emissions per capita of any of the major cities in a developed country (lower than those of Paris, Amsterdam; but higher than Hong Kong or London). What else?
Steve Caputo, formerly of OLTPS, laid out the following points:
Buildings would play biggest role, generate most savings, but be the most challenging to coordinate; power would be easiest to coordinate but would cost the most
70% of the targeted reductions could be achieved with no net societal cost; the rest require substantial subsidies or incentives
Even for no net cost measures, financial, regulatory, technical, and informational barriers constrain adoption - though City government can address some of them
Federal action would help by sending stronger price signals through a carbon policy and improving Energy Star/CAFE, but New York can lead without waiting for it
80x50 would create new industries in energy efficiency and renewables; it would lead to transfers among sectors, but make the economy more competitive
Energy efficiency, clean power, scale-up of recycling and organic waste processing, and electric vehicle should be the highest short-term priorities
The report gives an indication of the challenge of driving through deep carbon reduction cuts in the all important building sector given the range of sizes, styles, typologies
Just looking at the photograph that illustrates the buildings chapter of the 'Pathways to Deep Carbon Reductions' report gives an indication of the challenge of driving through deep carbon reduction cuts in the all important building sector given the range of sizes, styles, typologies and - admittedly not visible in the photograph - ownership models.
From towering skyscraper offices and condominiums nudging each other in downtown Manhattan to cosy Brownstone's in the West Village and Park Slope to draughty loft conversions in Williamsburg, to early 20th century row houses and single story shabby strip malls in the outer boroughs the technological challenges are many. The central steam system which heats many buildings in Manhattan and its lack of individual controls leads to many having to open their windows during sub zero winter temperatures in order to be able to sleep at night (indeed the housing advisor at OLTPS at the time admitted to having her air conditioning on in the winter to make her basement apartment bearable).
Add in the low price (comparatively) of gas and electricity and the payback of energy efficiency measures can become unpalatable. Until the advent of a carbon tax this is unlikely to change. Roof space is limited in Manhattan, at least for photovoltaics, and the ground too full for ground source heat pumps. The boroughs can fare better, however, with both those technologies.
A major topic during our panel discussion was the failure of marketing, or of information, or of education in engaging people with the very concept that an energy efficient appliance is one they should purchase by default when their furnace or refrigerator packs in; let alone that there is financing available to offset any price premium. New York State announced $210m funding for the Green Infrastructure Bank in December to provide match funding for private investment in green technologies to try and help with this conundrum.
One of the panelists, Richard Leigh from Urban Green (the New York City branch of the United States Green Building Council), was notably pleased that the 80x50 report picked air source heat pumps as an important technology contributing to GHG reductions just as his organisation's 90 by 50 report had. Although he pointed out that a wholesale change to electrically driven heating (even an energy efficient version) would create a peak load in winter greater than even the current summer time peak from air conditioning.
Although the potential of controls was identified in the report, since our analysis finished, NEST and other applications to remotely control heating, cooling and other appliances have become more mainstream. These and other technologies to intelligently understand building usage will make sure that building HVACs are commissioned to function optimally for the building occupants. This could make a small but significant step change in overall energy efficiency.
If the not inconsiderable problem of initial capital investment can be sorted out, the gains from local economic growth and competiveness could be substantial. Although capital spending on carbon reduction could displace other sorts of spending, the analysis found that it would yield a net-savings on total energy costs across the local economy and would therefore increase competitiveness. By 2030, this could yield up to 18,000 new jobs and $1.9bn of economic activity per year.
This is a story that is definitely worth highlighting to the new mayor of New York, rather than the esoteric 80x50 headline. Given the emphasis he has put on housing, and his call for 200,000 new or preserved affordable homes, perhaps this report can convince him to help make the housing stock in New York the most efficient in the nation when he announces his housing policy on 1 May?
Claire Bonham-Carter is a principal and director of sustainable development, design and planning at AECOM