Consultant appointed on major £17m contract to make New York submay flood proof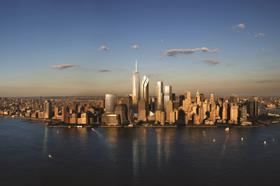 Arcadis has been selected by New York's Metropolitan Transportation Authority to restore the city's subway system to pre-Hurricane Sandy conditions and protect it against future storms.
Under the five-year, $26m (£17m) contract, Arcadis will produce and implement flood resiliency designs for subway stations, tunnels, bus depots, public areas, and more for North America's largest transportation network.
The transit service is used by around 15 million people.
Peter Glus, city executive in New York for Arcadis, said: "Being chosen by NYCT for this massive and important public infrastructure project reinforces Arcadis' lead position in water management and flood proofing.
"Improving mobility, connecting people and driving economic development in New York City is one way Arcadis creates exceptional and sustainable outcomes for our clients."