Universities in the North can play a lead role in building the northern powerhouse. But to do so, they'll need to develop regional specialisms and greater commercial nous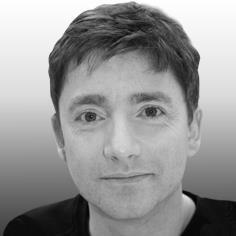 There's been a lot of talk recently about the northern powerhouse, the government's initiative to rebalance the UK economy and create a global powerhouse in the north of England. Discussions so far have focused on improving transport infrastructure, but one thing that's been missing from the debate is the role universities can play in building a sustainable northern powerhouse.
There are over 70 universities in the North, including seven Russell Group universities. Six of the top 10 universities by enrolment number in the UK are in the North, with hundreds of thousands of students boosting northern cities' populations each year. So, what impact do these universities actually make on their city's economy and growth? And what impact could they make if they worked together to drive investment and growth across the North?
A BiGGAR Economics report found that the investment from Russell Group universities alone is expected to add £44.3bn and 98,500 jobs to the UK economy over the next 25 years. In the short term that means £2.7m and 11,680 construction jobs just from new or refurbished university buildings over the next five years. A good example of this is Newcastle University's Science Central, an incubator and office space for science and innovation companies estimated to attract £380m private sector investment and 1,900 jobs.
University visitors also have a big economic impact. A Visit Manchester report showed that Manchester University's 12 conferences in 2012 attracted more than £15m to the city, with a significant portion from international visitors.
Northern universities need to act like specialist retail outlets, working together to create 'districts' that specialise in a product-type and develop unique identities so that consumers know where to go for which 'product'
With figures like these, universities should take a place at the heart of the northern economy, with local authorities involving them in their investment decisions (and vice versa). With proper planning and collaboration, universities can act as a northern city's "anchor tenant", attracting other businesses, visitors and investment.
The key to making this happen is for northern cities and universities to create effective, mutually beneficial working relationships that serve not only their interests, but the interests of the people who live, work and consume in the city.
Universities in London often use the city to attract students (similar to some London football clubs); in the North it's often the city that uses the university to attract visitors. At a Building round table last July, Professor Alan Penn from UCL also made the point that in the North universities are often the main employer and lifeblood of the city. In comparison, London universities form a much smaller part of the city's economy.
Once universities have attracted students and staff, cities need to offer their graduates opportunities to work, develop and grow locally. With a significantly lower cost of living than in London, the northern cities are at a great advantage here. Particularly in the creative fields, where relatively low starting salaries mean many graduates are having to leave London.
One of the aims of the northern powerhouse initiative is to develop each city's strength in future growth areas: creative industries in Liverpool; media in Manchester; legal in Leeds; advanced manufacturing in Sheffield; energy in Hull; and software development in Newcastle.
As a city's centre of knowledge and ideas, universities can play a big part in this, bringing innovation, new talent and products to the cities in each of these areas. But this can only happen if the northern universities - both big and small - collaborate, plan and co-ordinate not only with each other, but with local and regional authorities and the private sector. They may need to undergo a cultural shift to do this: research published by data firm Beauhurst last week found that a third of companies surveyed felt academics lacked the commercial understanding needed to make a business-university collaboration work.
Northern universities will need to tailor their activity to support regional specialisms, creating bigger talent pools, more research and encouraging start-ups. They will also need to agree a common plan for attraction that means they are not competing for the same students, but working together to bring in a greater number of students across the North. They need to act like specialist retail outlets, working together to create "districts" that specialise in a product-type and develop strong, unique identities so that consumers know where to go for which "product".
More than ever universities need to think globally and locally. They need to engage with their local communities to support social mobility and regional economic growth - not merely out of altruism, but for the benefit of their students and staff. Vibrant cities attract talent, and talent creates vibrant cities.
One of the reasons the northern powerhouse debate currently revolves around transportation is that the national rail network has proactively put together a strategy for northern growth. The universities in the North should work together to create a similar strategy that underlines the role they can play in transforming the North.
For this to happen, universities across the North need to work together to support growth, investment and attraction of the talent needed to build city specialisms. While "town-gown" relationships have improved in recent years, northern universities need to take this to the next level if they are truly to become the brains behind the northern powerhouse.
Philip Watson is a director at Atkins