Mark Farmer, head of residential at EC Harris, asks whether policy change will have an impact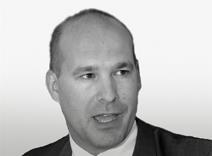 The government's imminent announcement regarding the planning exemption for office to residential conversion stems from the consultation paper issued in 2011 and also referenced in the NPPF planning policy released last year.
I am sure that there will be lots of focus on how Nick Boles addresses the issue of 'planning gain' vs financial shortfall as local authority coffers are already under pressure. In addition, the original consultation document put any buildings that changed their external appearance back into the planning system. It is very unlikely that an existing office building will be suitable for residential use without any changes to external windows, balconies, and general appearance. This will also need clarifying in the announcement as it might seriously constrain the impact of this legislative change.
Externally, most office buildings are not suitable for residential use in terms of windows, balconies etc, and recladding is often required
These changes will also impact differently across the country. In terms of London, our 2012 London prime pipeline report shows there are relatively few major projects which are planned as office to residential conversions. Most developers would look to optimise values by demolishing existing office buildings and completely redeveloping to avoid compromised space or designs, so the London impact of this change may be limited. What it is more likely to be affected is the conversion of listed period London properties – townhouses, mansion blocks etc. that have been converted to office use post WW2 and may now be converted back into, in many instances, the original residential use of the building at a faster rate if they are taken out of the planning system.
Elsewhere in the UK, where there is greater need of affordable residential space and office to residential, conversions can be a route to reducing costs and increasing speed of deliver, however, I suspect there is a nervousness from many regional developers about the level of town centre residential development that may be appropriate in some regional towns and cities after the massive oversupply issues in 2007- 2008 and the fundamental link to mortgage availability or rental affordability.
Where it is practical to do so, these changes have the potential to lead to a speedier delivery of residential units to market, and, depending on the amount of refurbishment and structural / cladding replacement, the cost should also be cheaper as you are saving foundations, frame and in some cases cladding. This saving, in reality, can be anywhere between zero and 30% below the cost of a new build residential equivalent.
However, this does not belie the fact that, externally, most office buildings are not suitable for residential use in terms of windows, balconies etc, and recladding is often required. This is amplified by the usual need to upgrade thermal insulation for residential use. Also most office floor plates from air conditioned post-seventies offices are usually very deep which makes them unsuitable for residential units, which have restrictions on how deep units can be.