On 22 February 2011 an earthquake hit New Zealand's Christchurch, killing 185 people in one of the nation's deadliest disasters. Paul O'Connor has been working on the rebuild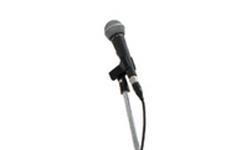 The damage caused by the earthquake covers the whole of Christchurch and the surrounding area but the worst hit area was the central business district, commonly known as the CBD. This is now a restricted area called the red zone due to the high level of destruction. After two weeks of being here and still suffering from jet lag, I experienced my first aftershock at 5 o'clock in the morning. It was a magnitude of 4.1, nowhere near as big as the initial 7.1 earthquake in 2010, but frightening all the same.
We are operating as part of a joint venture with a local construction company here called Miles Construction working directly for the Earthquake Commission, mainly on the residential repair work. Essentially we inspect properties to price up the work that is needed for approval before a nominated contractor can start carrying it out.
Working on a project which involves a whole town and community as well as multiple partners and complex sign-off processes certainly has it challenges. It's not unheard of to try and find a building to survey only to discover it has already been demolished. Equally we visit homes to scope, and then find they have already been given a cash settlement.
It is now over a year on and little has started in terms of construction. The process is slowed by the fact that the insurance companies need around three months free of earthquakes before they can start to process claims and unbelievably we've had over 10,000 aftershocks since the second earthquake. To put that in context Japan had around 700. That said, we are now starting to see some sort of light at the end of the tunnel, with scopes and surveys that we have undertaken going through the actual preconstruction phase. It's really positive to see.
From a professional perspective there are big recruitment drives to bring over project managers and quantity surveyors to help with the rebuild. I foresee the biggest potential bottleneck and challenge will be in sourcing reliable high-quality contractors, subcontractors and the right trades people to meet demand. A high level of quality control is critical and it is essential we spot the fly-by-night builders who are turning up to make a quick buck. Nonetheless maintaining pressure on deadlines is equally important.
But that's just the start. There is a lot of debate around the future design and construction of new buildings. There is no standard rule of thumb, but timber seems to be the preferred building material for a lot of people just because it gives that little bit of extra flexibility and movement. It is clear from looking at the houses still standing that many are timber constructed.
From an engineering perspective, however, many are arguing that a lot of the structures that have failed or collapsed have done so because they were never built to sustain the force of an earthquake in the first place, especially of the magnitude that happened here. Many want to continue building in concrete but with the right flexibility, movement and structural support designed in.
What is clear is that to rebuild central Christchurch a lot of private and public investment will be needed. The council is looking at finalising a masterplan for the rebuilding of Christchurch city centre and will need the support of the business and leisure sectors to achieve this. Close partnership with the private sector will be key as design decisions such as limiting buildings to only seven storeys may mean that hoteliers refuse to invest.
All of these logistics aside, I have been amazed by how resilient and upbeat the people over here have been in the face of what has been one of the worst disasters in New Zealand's history. Very quickly temporary bars and shops have opened up in container villages around the central district. There is a real consensus to not only get Christchurch back to where it was before, but to rebuild it even better.
Paul O'Connor is a partner at John Rowan & Partners