Government figures show the proportion of highly energy efficient buildings is actually falling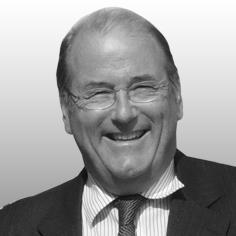 There has been a sharp decline in the overall energy efficiency of commercial buildings being sold or leased out. Over the past six years, the average rating recorded on a non-residential Energy Performance Certificate (EPC) has fallen back considerably.
EPCs are required whenever a new building is constructed, or whenever a building is sold or leased out. Once issued, the EPC remains valid for 10 years.
According to statistics issued by the Department for Communities and Local Government (DCLG), almost no certificates lodged with them between 2008 and 2014 were for non-residential buildings that achieved the highest A+ rated category. Over the six year period, the number of certificates issues for band B properties fell from 12% to 9% of the total certificates issues, and certificates for band C fell from 31% to 28%.
This means that the overall proportion of commercial buildings meriting ratings of C or above has dropped from 45% of buildings in 2008, to the present position where only just over a third of EPCs manage to qualify.
According to the government's official watchdog, the Committee on Climate Change, within the decade every commercial building will need to be C-rated or above, to comply with the trajectory legally required by the Climate Change Act 2008.
Many transactions are still taking place, especially among leasehold properties, without any EPC being issued at all
At the other end of the scale, those buildings sold that achieved the worst (F or G) ratings increased by nearly a quarter, from 13% to 16% of the total.
The position may well be worse than even these dire statistics suggest. For some years respected bodies like the Chartered Institution of Building Service Engineers and the Property Energy Professionals Association have warned that the law is still regularly being broken.
Many transactions are still taking place, especially among leasehold properties, without any EPC being issued at all.
Where no such certificate exists, current government plans automatically exclude such properties from being covered by the new rules which will ban the rental of any F or G-rated properties. These are due to start in 2018.
No attempt has been made by DCLG to assess officially the level of transgressions.
The consequence is that the government is currently being challenged by the European Commission for non-compliance with the relevant directive.
Andrew Warren is director of the Association for the Conservation of Energy