The communities secretary runs the risk of causing legal complications for the government if he doesn't hurry up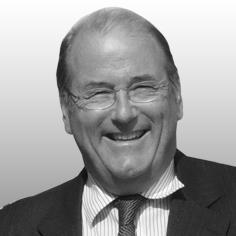 Communities secretary Eric Pickles is dithering over the publication of any new regulations that would ban landlords from renting out or leasing energy inefficient properties. He is refusing to respond formally to a public consultation which he called, that closed last summer – the holding of which was itself seriously delayed by his department.
This is despite strong pressure from his opposite number at the energy department, Ed Davey, who has long been publicly urging for the publication of such rules. This is to enable both landlords and tenants to understand in good time the details of the requirements being introduced.
Back in 2011, the government passed the Energy Act. Within that Act is a section that mandates the outlawing of renting inefficient properties. The Act clearly states that it will be illegal after April 2018 to rent out a commercial or a domestic property that fails to meet minimum performance standards, which it gives the secretary of state the power to set the level of in regulations.
The government has previously stated that it would set the minimum standard at energy performance certificate level E, thus outlawing F and G rated properties. Experts estimate this could affect around 1 in 5 buildings currently leased out.
It also gives tenants from April 2016 the right to request relevant improvements from landlords.
But the Act gives no discretion to any secretary of state to waver from or delay implementation of these new requirements. Should Pickles' obduracy continue up to the general election, such maladministration will leave his successor in an extremely awkward position.
It is acknowledged to be good administrative practice to set out clearly the precise details of such regulations at least twelve months before they come into force. Clearly Pickles' procrastinating would render that all but impossible.
Because there is no central registration of landlords held anywhere, it can be very difficult for local authorities to know about all the buildings in their jurisdiction to which such requirements might reply. Whilst it has been mandatory since 2008 for all new tenants to be provided with an Energy Performance Certificate, which should also be lodged with the central register, Landmark, many independent surveys have revealed that up to half such lettings are still taking place with no EPC provided in breach of the law.
Despite constant requests from councils and professional bodies like CIBSE, Pickles has consistently refused to undertake any analysis to establish whether or not all landlords are complying with the existing law. Now it seems he is refusing to implement in a timely manner legislation introduced by his own government.
Andrew Warren is director of the Association for the Conservation of Energy