Nul points for the home secretary's clampdown on low-skilled immigration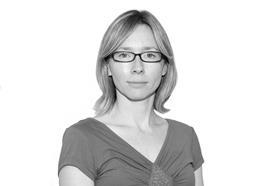 "There is no such thing as low skilled work, just low paid work. All work is skilled when it is done well." That was the scathing response to the government's clampdown on low-skilled immigration from Labour's shadow immigration minister Bell Ribeiro-Addy in parliament this week. It is a fair bet that many people in the construction industry agree.
The fact is that construction firms rely on large numbers of EU site workers – in London 28% of the workforce is from the EU – whose work may not be deemed skilled but is crucial to the delivery of projects. The home secretary's points-based system effectively bars this type of worker from entering after 1 January 2021. It is estimated that 70% of those working here who are from the EU would not meet the new requirement for skilled workers.
>> Analysis from Tom Lowe: 'They don't want me here, so I will go and work somewhere else'
Take the four Romanian site workers we spoke to this week in Wanstead, all of whom have applied to stay in this country but none of whom would qualify for entry from next year. Alin, the most qualified worker of the four and the site manager, would gain 20 points under the new system but his salary would not meet the £25,600 that would get him to the all-important 70-point threshold.
For his boss, Azad Azam, who runs a £1.3m business specialising in housing, the new rules are already causing him problems. His entire workforce is from the EU and some have already left because they feel unwelcome and he has not been able to replace them. His experience is reflected nationally: since the referendum net EU migration has fallen to its lowest level since 2003.
There will not be the endless exceptions for low-paid, lower skilled workers

Priti Patel, home secretary
But for Priti Patel this is precisely the objective; she wants to be seen to be delivering on "the people's priorities by reducing low skilled immigration". Underlining the message that no special arrangements would be made for particular sectors, she said this week: "There will not be the endless exceptions for low-paid, lower skilled workers and we are not going to end free movement only to recreate it through other routes."
There is no ambiguity: this is the new "fair and firm" system and you better get used to it. Or perhaps not. Almost as an aside – easily missed amid all the rhetoric – the home secretary did also say the new system could be changed over time to respond to the needs of the economy. This is a crucial caveat and one that construction leaders will no doubt jump on as they seek to negotiate a work-around for site workers. Ultimately their strongest argument is a simple one: compromise is essential if the industry is to deliver the government's housing and infrastructure ambitions.
Chloë McCulloch is editor of Building