Building's Green for Growth campaign calls for the roll-out of display energy certificates to commercial buildings. British Land's Justin Snoxall explains how this could work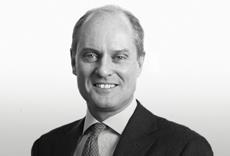 Some argue that government legislation is the way to make the commercial building stock more efficient. They believe that ratcheting environmental hurdles will be the key to transformation.
While this is one answer, surely the best solution is to create genuine market incentives for landlords to take up energy efficiency. Then sustainability will be central to letting and buying decisions and the occupier/landlord relationship.
This is why I, and British Land, are supporting Building's Green for Growth campaign. I believe that requiring commercial buildings to undertake annual reviews of energy performance and making the data widely available via display energy certificates (DEC) would mobilise the market to manage energy use and drive energy reductions. DECs could also be configured to allow for transparency on the landlord's management of shared services such as air conditioning, enabling occupiers to choose not only on design, but also on how well the building is managed.
Currently there is little detailed information about how much carbon business premises consume and emit. Commercial building energy ratings are determined typically only by intrinsic design features using energy performance certificates or BREEAM. Even the best-designed buildings can run inefficiently - it's not uncommon to find a well-designed building (EPC of C rating or better), running at the lowest operational rating of G.
Active management on energy efficiency will create jobs in the construction and ongoing building management industries
Landlords can typically influence 50% of total energy use in a multi-let office building. At British Land we have cut occupiers' energy bills by some £3.3m since 2009 - a 27% reduction in landlord-influenced energy - while also cutting carbon emissions by 24,500 tonnes. We have done this through active energy management, transparency on energy consumption, upskilling of building engineers, and retrofits. By 2015 we aim to reduce the energy use that we as a landlord can influence by 40% compared with 2009.
But the industry as a whole still has far to go. The Better Building Partnership's (BBP) members, including British Land, have achieved a like-for-like 8% reduction in carbon dioxide emissions in the two years since 2009/2010. This is progress, and we've calculated that if all London commercial developments adopted this kind of proactive stance on measuring and monitoring energy consumption to achieve similar results, they could save over 600,000 tonnes of CO2 and at least £200m. So the prize is huge.
And it's not just in cost savings. Active management on energy efficiency will create jobs in the construction and ongoing building management industries. Our energy management programme required a capital investment of £1.5m - on top of significant investment in training, skills and new job creation in our building management teams. Imagine what equivalent programmes for all developers might equate to on a national scale.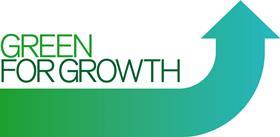 In Australia, the evolution of the National Australian Built Environment Rating System (NABERS) is now embedded in the marketplace and is influencing renting decisions. Perhaps the biggest factor in driving this was the part played by the Australian government as an occupier. By stipulating that they would not occupy lower than a set energy rating, they forced landlords to improve stock and management practices. Other corporate occupiers in Australia have now followed the government's lead, mandating minimum energy ratings for their own premises. Over half of all Australian commercial office buildings are covered by the scheme and, on average, have increased energy efficiency by 12%. Importantly, the market is now rewarding investment in energy efficient design - buildings with high ratings have higher asset values and lower vacancies.
I believe that the same can take place here or, at least, leading property companies will begin to use Australian-style data to market buildings. The government, through mandating DECs, could help accelerate take-up. Ministers should shelve complex systems like the current Carbon Reduction Commitment scheme and encourage landlords to publish their own building energy ratings. Increased transparency and simplicity would enable occupiers and landlords to work together to cut energy use, and enable landlords to assess whether a building is hitting original design performance targets.
Through the BBP, we are working with other landlords to develop a Landlord Energy Rating scheme for the UK, which could be integrated with the existing display energy certificate methodology. It would be voluntary and would begin to address the lack of evidence to show the landlord's (or building management's) performance in a building. I strongly believe this will enable occupiers to make better choices based on landlord capabilities and building design. We now have a specification and a pilot running in our offices on Landlord Energy Ratings. But for real market transformation and industry-wide effective energy management, we need government leadership on information visibility.
Justin Snoxall is head of the business group at British Land