The temptation, given such overwhelming demand, is to continue planned recruitment drives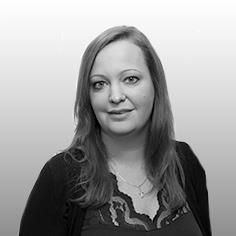 To hire or not to hire? This question, preoccupying the bosses of some of the UK's leading consultants, might seem a straightforward choice - but beneath it lurks a testing complexity.
Back in the relatively heady days before the UK voted for a Brexit, three-quarters of QSs, project managers, engineers and architects planned to increase staff in the year ahead, according to Building's annual Top 150 survey, published this week. The ambition to grow, however, had much more to do with the opportunities of the time than a sense of optimism about the future. In an already slowing market, just over 40% were optimistic about prospects, compared with two-thirds at the same point the previous year.
With the post-referendum fallout still a hovering spectre rather than flesh and blood reality, in a sense, little has changed. As we reported last week, almost half of construction professionals have had at least one project put on hold since the vote; but this is so far being compensated for in a market that still abounds with work. The ONS recorded this week that output in July held steady after a 1% drop in June. And only 35% of the sector have seen a slowdown since the vote.
So while the vast majority of consultants believe a significant hit to the market is lurking at some point in the not-too-distant future, for now most are reporting order books that are not just full, but overflowing with potential jobs. And as a result, many are struggling to resource the work in front of them, despite staff numbers rising across construction's consultancies by 5% on average over the past year. Arcadis, for example, has 200 vacancies, according to its head of recruitment, despite already bringing on more staff this year than expected.
The temptation, given such overwhelming demand, is to continue planned recruitment drives largely, if not entirely, unabated - particularly since any Brexit fallout remains an unknown quantity, and is likely to be so for some time yet. But these firms, most led by bosses who are veterans of not one, but several recessions, know that in doing so they risk being caught out by an unfeasibly high cost base if (or when) a shock does hit. And whereas, before the vote to Brexit, those predicting a slowdown were talking in terms of a gradual correction, the level of political and economic uncertainty has now led to fears that an economic trapdoor could swing open at any stage of the UK's fraught negotiations to exit the EU.
The situation is further complicated by the sheer difficulty in attracting skilled professional staff, even when firms want to do so. There is already a dearth of people with strong project experience in many mid-level roles, as evidenced by average salary rises for associates and senior level QSs of as much as 8%. On top of that, the general economic uncertainty around Brexit seems to be making staff who are well-established in their roles more cautious over potential moves, as pay increases are weighed more carefully against job security.
Against this complex backdrop, there is one reaction that is an absolute no-brainer: and that is for firms to make the most of the staff they have already.
Several consultants say this week they are encouraging professionals to expand their sector specialisms, so that they can more readily move around a business depending on when, and where, markets are hit.
From the firms' perspective, this makes absolute sense: it avoids the need to recruit, and keeps strong, loyal employees on the books. But bosses also need to tread a fine line between staff feeling they are being given an opportunity to expand their work in a business they are keen to remain a part of, and being shunted into roles without due consultation. Because a peculiarity of the current downturn is that construction, for now at least, remains an employee's market: staff might be wary of moving, but should they feel the need, there are an abundance of positions out there.
The idea that, even if the market does nosedive, firms may need their staff more than the staff need them presents a huge headache - particularly if the pay rises that are a short-cut to staff retention become harder or impossible to justify. But if this forces more companies to think beyond the BACS transfer and more about the other perhaps less tangible benefits valued by their employees, then - in a sector which by its own admission still struggles to compete with other professional services sectors for the best recruits - that would be no bad thing.
Those who will rise up next year's league already know the script.
Sarah Richardson, editor