A series of serious accidents in the past week has highlighted the need to maintain focus on site safety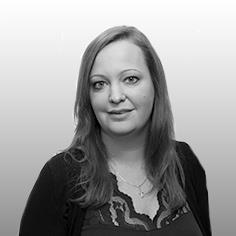 The signs of spring are here in abundance for the sector this week - and not just for those enjoying a glass of wine or two in Cannes.
Growth in the UK commercial sector has hit a 10-year high, according to Savills; tender prices are forecast to jump 30% over the next five years; and overseas investors are lining up to pump an estimated £600bn into European infrastructure over the next decade.
All of this is adding to the increasingly upbeat economic mood in a sector that has seen a return to growth of 1.3% over 2013, and is hopeful of further opportunity with a pre-election boost to capital spending courtesy of George Osborne in next week's Budget.
In contrast to this brightening picture were the dark headlines that blighted the industry over the past few days due to three major safety failings. First, news broke of the death of a worker on the Crossrail project last Friday morning. Later that day, a worker was taken to hospital after a crane collapse on a Balfour Beatty site in London's Docklands. Finally, on Wednesday, Clancy Docwra confirmed the death of a supervisor on a DLR project.
Construction has an unacceptable record for deaths and injuries, despite improvements
Construction still has an unacceptable record for deaths and major injuries among its workforce, despite improvements over the last decade that have seen the rate of fatal injuries fall significantly to 1.9 per 100,000 workers in 2012/13.
There were 39 fatalities in the sector in 2012/13, when construction accounted for 27% of fatal injuries and 10% of major injuries to employees across all sectors.
The causes and circumstances of the Crossrail and Docklands accidents this week were, as Building went to press, being examined by the Health and Safety Executive (HSE). But there have already - rightly - been calls from campaign groups for the industry to renew its focus on safety as workloads pick up.
This has been heard before as the sector has headed into recovery from past recessions, the fear being that fatalities will increase as soon as the volume of workers on sites rises. But, this time, there are added factors that make concerns over safety particularly pressing.
The scale of those forecast rises in materials costs and tender prices have led many main contractors to warn that margins will remain suppressed for the foreseeable future; a fact which will, inevitably, put pressure on firms to cut costs when delivering projects.
Combined with this, the dramatic cuts to capacity that the majority of construction companies have suffered during recession can easily lead to temptation to staff jobs with a cheaper workforce, working longer hours. This increases the potential for accidents even more.
These trends clearly will not apply to all firms in the sector, and many have made demonstrable improvements to their safety practices over a sustained period of time. But whatever the HSE's findings on the three accidents this week, the fact that the people involved have suffered as they have has to serve as a stark reminder to all firms to ensure safety is not overlooked in the rush to secure workloads and boost profitability.
The outlook may be looking brighter for the industry - but the industry needs to make sure it ensures a brighter outlook for its workers as well.
Sarah Richardson, Building editor