Call for renewed focus on health and safety after two deaths and a serious injury on London construction sites last week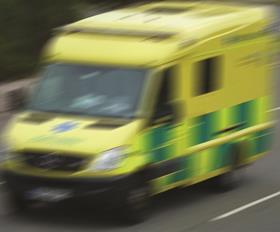 Campaigners have warned employers that they must crack down on health and safety following two deaths and a serious injury on construction sites in London last week.
Last week a worker died on the Crossrail project, the first fatality on the £15bn infrastructure project, and another worker, who was named as Kevin Campbell, 46, from Poplar in east London, died on a construction site in Stratford. Campbell was struck by equipment on an excavator.
A worker was also seriously injured after a crane collapsed on a Balfour Beatty site in the Docklands.
Peter Farrell, chair of the Construction Safety Campaign, said employers must refocus on heath and safety: "There must be no return to the killing fields of old on London's construction sites. We demand urgent action by the Health and Safety Executive (HSE) telling all construction employers they will not tolerate any increase in construction worker deaths.
"There must also be more HSE construction inspectors working pro-actively to prevent any increase in deaths in the construction industry.
"Construction employers must also stop banning trade union activity on site as they are currently on some major projects in London.
"They must be reminded of the positive influence of unions as happened on the Olympics site where happily no-one was killed."