Scotland may still be part of the United Kingdom, but the extra devolution promised by all three main parties will have consequences for those contracting north of the border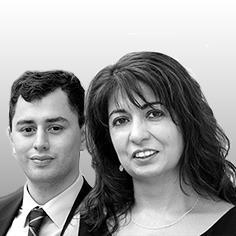 Despite the union being preserved, the "no" vote on 18 September's Scottish referendum has nevertheless left us with a new Scotland and new issues for construction contracts. The devolution pledged to the Scottish government means that Scots will in effect get "devo-max" - the option Westminster fiercely opposed when deciding the options in 2009.
So companies with projects in Scotland must plan for change.
One in every 10 pounds spent on construction contracts is spent in Scotland. That shows no signs of slowing, with £38bn worth of construction contracts planned – a fifth of this by companies outside of Scotland.
The value of contracts awarded in the industry over the past year means Scotland is the third biggest region in the UK. So what might change for construction contracts?
Here, we discuss four areas set for change that will impact the sector.
Financial
First, and perhaps most important, there may be more and larger construction contracts. New spending powers proposed for the Scottish government mean that it will be able to issue its own bonds, with up to £22bn available to invest in infrastructure.
Westminster has pledged further devolution of rail powers to the Scottish government. Labour have said that they will be pushing for the option of a non-profit-making railway company: how will this affect the billions of pounds worth of contracts which Network Rail currently operates in Scotland?
Much was said by both sides during campaigning on further taxation responsibilities beyond that set out in the Scotland Act 2012. If Holyrood can overcome the legal difficulties to lower VAT and corporation tax, this will have a significant impact for construction in Scotland, to the particular benefit of Scottish SMEs.
Employment rights
Westminster has indicated that the Scottish government will have more influence in relation to workers' rights. Higher wages and more stringent equality laws are issues that contracting parties may need to consider when planning projects in Scotland. There has been little said on changes in the law over pensions, but it seems inevitable given Holyrood's increased power.
Health & safety
Labour has said it will push for the establishment of a Scottish Health & Safety Executive (HSE) - a response to the consistently higher rates of major and fatal injuries in Scotland. The proposed Scottish HSE would work within the UK legal framework but report to the Scottish government and be scrutinised by the Scottish parliament. Any change in enforcement policies, goals or objectives will be noteworthy.
Land optimisation
The Scottish government's proposal, following detailed consultations, is to replace Stamp Duty. From 1 April 2015 Scotland will introduce Land and Building Transaction Tax (LBTT). LBTT is closer in principal to income tax and will have a progressive structure of bands and rates designed to remove distortions in land prices associated with the current thresholds of Stamp Duty.
So what should companies do now?
Cross-party agreement on an accelerated timetable means Scotland could have draft laws in place by 25 January - Burns Night. However, new powers may not come into effect for a further 18 months and that gives companies time to plan for changes.
A first step for firms based outside of Scotland is the importance of agreeing that the contract is subject to English law with the courts of England to hear disputes. This gives parties more familiarity with obligations they are subject to and offers a higher degree of certainty as to the interpretation of provisions. Where this is not achievable, parties should push for alternative dispute resolution to be referred to international bodies which operate under a comprehensive and universal set of procedural rules and apply the rules of law chosen by the parties - for instance, UNCITRAL arbitration.
Given the potentially revolutionary changes, parties may want to consider a revolutionary "devolution clause", providing an agreement that on further devolution the parties would be able to re-negotiate the contract. This was something parties considered prior to the referendum in case of a "yes" vote.
The extent of the proposed reforms will only be known once Westminster finalises further devolution. It is unclear yet whether that will be before or after the general election in May. The next two to four years are therefore difficult to predict. All of these factors need to be monitored and managed in construction contracts.
Sheena Sood leads construction, engineering and infrastructure at solicitor Beale and Company. This article was co-written by Nick Smith, a solicitor at Beale and Company