Construction leaders left scrambling for clarity as strict new rules leave sites in limbo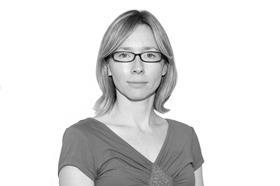 You must stay at home. That was the very clear message from Boris Johnson's address to the nation last night when he set out draconian steps to tackle "the biggest threat this country has faced for decades".
The only reasons people can leave their homes are for:
shopping for basic necessities, as infrequently as possible
one form of exercise a day - for example a run, walk, or cycle - alone or with members of your household;
any medical need, to provide care or to help a vulnerable person; and
travelling to and from work, but only where this is absolutely necessary and cannot be done from home.
The government has also banned public gatherings of more than two people, and said that the police will have the powers to disperse groups that flout the rules. These are words none of us thought we would ever hear.
It would seem construction sites are a grey area and already the government has been accused of being deliberately vague about which types of work are deemed 'absolutely necessary'
Immediately after the speech Simon Tolson, a lawyer at Fenwick Elliot, said the government's extraordinary measures indicated works would have to stop on all non-critical construction sites.
Essential works would cover power and utilities, defence, rail, road and data centres, says Tolson, but everything else will start to wind down over the next few days. After all who would argue that works to complete a commercial office block were essential in the midst of this crisis? And, in any case, where are the tenants who would be a hurry to occupy it?
>> Coronavirus and construction: The latest
And yet later last night the housing secretary Robert Jenrick posted a tweet saying: "Advice for the housing, construction & building maintenance industries: If you can work from home, do so. If you are working on site, you can continue to do so. But follow Public Health England guidance on social distancing".
So where does this leave construction workers? Confused probably, and unsure if they should turn up for work this morning. It would seem construction sites are a grey area and already the government has been accused of being deliberately vague about which types of work are deemed "absolutely necessary".
Contractors we spoke to last night were angry at the lack of clarity. One had been trying over the past few days to get various public sector clients to say sites should shut, but to no avail. The impression he was left with was that construction is seen as a vital part of the economy, just like manufacturing, and so must continue for as long as possible. Sites may have shut down in Italy on Friday, but word is that is only because they ran out of PPE.
Graham Watts, the chief executive of the Construction Industry Council, took to Twitter last night to reassure the industry that its leaders are talking to ministers. He said Andy Mitchell, Construction Leadership Council (CLC) chair, "has advised the Cabinet Office that the construction industry will come to work tomorrow [Tuesday], to prepare to shut down works safely, whilst awaiting further information".
Meanwhile, the CLC and Build UK have been reminding contractors of the need for a standardised approach on all sites to protect workers and minimise the spread of infection by implementing social distancing. But one construction boss told Building such guidance is only effective to a certain point and that ultimately ensuring construction workers are at all times 2m apart from one another is almost impossible.
Until now the feeling has been that clients were afraid of issuing instructions to close sites because that would lead to legal claims. That then meant main contractors did not issue notices to stop works because then they in turn would be hit with claims from the supply chain, which could ultimately bankrupt them. But the moral case for looking after site workers is now a pressing one, and some firms have told us they will be shutting sites whatever the government says.
What construction needed last night was decisive government intervention, many are waking up today still unsure where they stand.
Chloe McCulloch, Building editor
@chloemcculloch1