Politicians understandably want to keep bills down but the more you look at the proposed cuts the less they make sense, says Tom Lane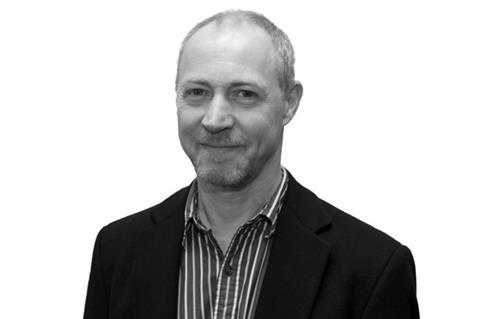 With the highest tax burden since the Second World War, national debt at the highest level for 60 years with annual interest bills of £100bn and public sector workers striking for big pay increases, there are calls for HS2 to be cut to save money, particularly as the first phase is unlikely to hit the £40.3bn budget.
In January reports suggested government officials were considering scrapping Euston with trains terminating at Old Oak Common instead. Less than two weeks later there were further reports saying officials were considering cutting the number of trains per hour by almost half and running these more slowly.
And only today, HS2 CEO Mark Thurston confirmed in an interview with the BBC that rising costs mean HS2 was looking at the timing and phasing of the project to keep costs under control.
But terminating HS2 at Old Oak Common negates the whole point of the railway as the need to take the Elizabeth Line into central London loses all the time-saving benefits that HS2 was supposed to bring.
This idea makes even less sense considering Euston station and the tunnels are already under construction; cancelling these contracts will be expensive and leaving the infrastructure half built has zero value. Money is already being saved at Euston by reducing the number of platforms from 11 to 10, enabling it to be built in a single phase.
>> Read about our visit to HS2: Building the Colne Valley viaduct
Reducing the number of trains per hour could save money as fewer platforms would be needed at the stations. HS2 is being designed for a capacity of 18 trains per hour, a frequency questioned in the Oakervee review as this is more than anywhere else in the world.
The review conceded some savings could be made by reducing frequencies to 14 trains per hour and recommended this would be a more prudent number in terms of running a reliable service. There could be some merit to reducing service frequency as fewer trains would be needed but little would be saved by cutting back on the station and junction capacities at this late stage as contracts have been signed and work is under way.
And there are suggestions that reducing the speed of trains would allow the track specification to be downgraded. The Oakervee review concluded that trains would have to be slowed from maximum speeds of 220mph to 155mph to save money on the train specification. This would mean HS2 trains would be barely any faster than current services.
The review said that there was little evidence that reducing speeds would save money on track and power equipment. The line alignments are a done deal and switching the track bed from concrete slab to ballast would swap upfront cost for increased maintenance costs. And track fixed to concrete slabs is securely fixed so doesn't buckle in intense heat, an increasingly significant issue as summers get hotter.
Whether HS2 was worth building in the first place is much debated, but the reality is that decision has been made and it is not worth compromising to save, in the grand scheme of things, very little money.
It is impossible to tell how demand for rail travel will change in the future – no one foresaw the dramatic drop in passenger numbers because of the pandemic. And yet these numbers reached a high of 92% of pre-covid levels in May last year, according to the Department of Transport, and are set to carry on growing. For these reasons, the pragmatic thing to do is to keep HS2 whole.
Thomas Lane is technical editor at Building