Financial rewards may be in some people's sights, but many seem focused on making their better work/life balance permanent, says Richard Steer
It is an understatement to say that most of us are looking forward to getting back to a real-life working office in the future. The virtual world has many benefits but face to face interaction with or without mask, trumps back to back teleconferencing every time in my book. While much has been written about the expensive £35bn fiasco that was the NHS test and trace, the advent of the vaccine has been a real game changer and in my business we are already planning for a summer 'back to work' programme.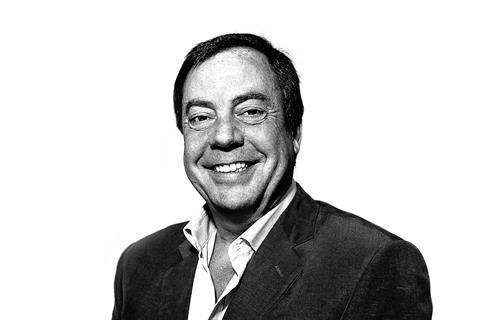 I say 'back to work' but, while many sectors came to a halt when the pandemic struck, for those of us in the built environment work has continued throughout on a worldwide basis, although it has been far from business as usual I will admit. It's true that social distancing and shut-downs have had an impact but by and large we have still been engaging with clients to manage the construction, refurbishment and in some cases re-purposing of everything from hotels to hospitals during the pandemic.
There has been a subtle but definite change in outlook among the men and women who have spent the past 12 months working predominantly from home
In other words, while life may have changed it has certainly not stopped for those working in property and construction. As we exit lockdown, some feel that the time has come to be rewarded for their commitment and resilience during this challenging period. The annual Hays salary survey would seem to support this view, with reports that the cost of moving new talent into your firm from rivals has increased and is still going up.
It indicates that quantity surveyors in London, for instance looking to bring in new partners and directors can now expect to pay more than £100,000 per anum to do so. This is supported by my own research although I would say that higher salaries often come with the expectation that the candidate will bring business with them. However, it also seems that construction management professionals having endured a pay freeze over the past year, are looking to make up lost ground and the market may need to shift to accommodate them.
That said, I would also argue that the Hays survey is not reflecting the whole picture. The pandemic has given many people a unique opportunity to press the pause button on their previous lives and given them time to stop and think. Some have concluded that, in future, their working life needs to change and reconciled that they are prepared to make a cash sacrifice to gain this balance.
My own experience tells me that there has been a subtle but definite change in outlook among the men and women who have spent the past 12 months working predominantly from home. This new life has shown that four hours per day trapped on a sweaty, overpriced train is not something they necessarily want to repeat moving forward. If they are saving on commuting costs however, they may accept that they will need to make a salary sacrifice to achieve the level of flexibility they desire. Others will argue the unfairness of being paid less, if achieving the same productivity, working from home.
Meanwhile, a new generation has entered the workplace. They want flexibility, they want to see that the culture of a business reflects their own values on issues like climate change and diversity and, while they also want fair remuneration, they value the 'soft benefits', too. A decent work/life balance, a four day working week and the opportunity for personal development as well as the chance of swift career advancement are seen as important as their pay cheque. These are the partners and directors of the future. For them I sense it's not all about money.
I am not saying that salaries will not continue to rise but I am questioning whether there may need to be trade-offs. Those firms that can offer a rounded package will be the ones that benefit from attracting the best talent. For instance the days of rewarding an ambitious middle manager with a brightly painted, high octane, heavily polluting company car are consigned to the past. Covid has extenuated changes that were coming along the line anyway and shrewd employers will need to look at a more holistic approach if they want to attract the best talent.
Richard Steer is chairman of Gleeds Worldwide