The UK could take the lead on regional data systems that work to address the really big issues of resilience that cities face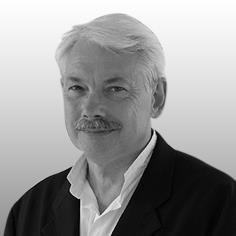 The opening up of data in society has been an important area of leadership from the UK government, led brilliantly by Andrew Stott, which has created a big opportunity for innovation and change.
There are now 260 governments around the world with open data systems and they are growing. This has enabled city regions to start to develop in a way in which politicians, local government, private sector and communities can move towards transparency, participation and cooperation.
This is underpinned by free access to use and reuse information, which comes from data and content. The EU has estimated the additional business opportunity from open data will be €40bn per year and it is all about innovation.
This opportunity has been grabbed by companies like IBM and CISCO and they have moved quickly to position themselves as market leaders in 'smart' cities, with the objective of being able to sell more equipment and services, with a focus on smart grids to support local renewables, electric cars, matching demand to electrical supply and so on.
By far the largest economic impact so far, however, has probably been in crime reduction in cities through the use of CCTV cameras and sensors and this has raised a clear concern about privacy in a world of open data.
The overriding conclusion from this is, discussed at CityLab in New York this week, is that we WILL collect data, but it is how data is used which is critical. There have to be legal and ethical codes around data use, for example on inclusion.
The second most important success has been integrated walking, cycling and public transport use, from web based planning and ticket purchasing systems, which is rapidly leading to efficient city transport and reduction in car use in cities. It also provides data to match supply and demand and reduce congestion.
I believe this is a small start and that transformative change to a better quality of life, that addresses the really big resilience issues, can come from creating 'collaborative regional intelligence'. By that I mean an open learning and data systems management platform, rather like the human brain, that extends into the rural areas around the city, and has a basic linkages between human and ecological activity in a city and the value economic outcomes.
For example clean air reduces health-care costs, improves well-being and increases our productivity. This can enable all parts of the community to learn how to make the city better and have feedback on successes and failures.
In particular it can be a platform designed to enable evidence and performance based procurement of the built environment/goods and services by the whole community. Regional investment funds can be set up to be drawn down into public private partnerships that deliver the holistic outcomes and create jobs.
Such a platform is feasible and I believe can be designed to drive a vibrant, cleaner, healthier affordable city with more jobs by attracting capital into public-private partnerships. The platform structure can have layers in which data is drawn and accessed, particular around resource flows inside and outside the region. The platform can sit outside public sector and can be supported by local universities.
BIM and IIM systems for buildings and infrastructure can sit within the platform as processors and have data interfaces with the regional platform to inform short and long term issues for the whole.
The regional platform can inform project managers on carbon intensity of materials, labour availability, future costs. The projects can inform the regional platform on energy needs, water demand and mobility issues both during design, construction and operation.
Too ambitious you are thinking? The UK could lead on this, improve quality of life in our country at lower cost and sell the benefits to the world. I think this could be a good way to go and I know it is feasible.
Peter Head is the executive Chairman of The Ecological Sequestration Trust