Building and Ecobuild have launched the Global Clients Group, bringing you the latest insights from clients driving the sustainability agenda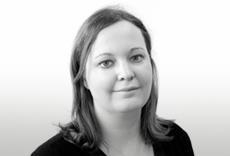 The idea of capitalising on demand for British skills and products abroad to combat the effects of the UK downturn is one that has received increasing traction the longer the recession has gone on, from policy makers and businesses alike. From manufacturing, to design expertise, to Boris Johnson's vision last week of people in Korea watching Gangnam-style music videos on London-made aerials, the country's highest-profile politicians have been urging British businesses to boost their income - and the country's GDP - by exporting their expertise. And it's a direction of travel, both literal and metaphorical, that is as relevant to construction as any other sector.
The dire prospects for work in the UK - underlined by the Construction Products Association's forecast this week of an £8.5bn drop in output over this year and next - are increasingly driving businesses to seek opportunities abroad. Consultants in particular have accelerated efforts to secure overseas business over the past two years, and this trend is growing: over the past month alone, we have reported on international expansions from Turner & Townsend, Gardiner & Theobald, Aecom and Grimshaw, to name but a few. And one particular skill area multinational clients are increasingly demanding - and one that UK companies are better placed than many others to understand - is sustainability and green technology.
For this reason, Building and our sustainability event Ecobuild have this week launched the Global Clients Group. The initiative is a forum for the most pioneering multinational clients to share and build on best-practice sustainability expertise and market knowledge, and to outline the challenges they are facing to the construction supply chains that could be best placed to help them.
The reputational importance of sustainability has never been higher - and buildings, set to be the biggest emitters of CO2 by 2025, are a major part of that
The demand for internationally applicable, innovative solutions to sustainability is clear. As clients themselves increase their global spread, they are coming up against the difficulty of maintaining the sustainability standards they have set themselves in western markets in recent years in less developed or emerging markets. Particularly for major corporates or listed companies, the reputational importance of sustainability has never been higher - and buildings, set to be the biggest emitters of CO2 by 2025, are a major part of that.
At the same time, international pressure to reduce national emissions means countries such as China are tightening their own legal standards on sustainability - giving clients expanding in these areas a new set of rules to navigate. And all this against an economic backdrop where companies cannot afford for their solutions to fail.
So beginning this week, and continuing online and in print over the coming months, and live at Ecobuild next March, we will be bringing you the latest insight and developments from the clients driving the global sustainability agenda - including Marks & Spencer, IBM and Grosvenor. Companies that help them meet their goals will be doing future generations - and their own order books - a very good turn.
Sarah Richardson, editor