Amid a flurry of evidence about the horrific conditions some workers in Qatar have faced, it is easy to say that workers' rights and their enforcement need extensive reform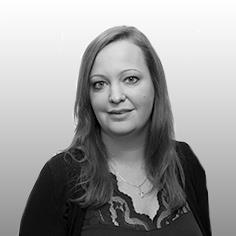 Qatar is a region of contradictions. Its dazzling towers are a dominating symbol of wealth, but many are only half occupied. Its rulers have a penchant for foreign design and construction expertise; but companies wanting to enter the market must navigate fiendish legal barriers to entry. It offers employment prospects for thousands of workers living in poverty, from the Indian subcontinent in particular - but when those workers arrive, many are exploited and shamefully abused.
Navigating a path through these contradictions is the huge challenge facing firms that want a slice of a construction market that is growing at a rate of 12% a year, and is forecast to be worth £44bn by 2030. And, with mounting scrutiny on workers' rights from international campaign groups at odds with often inscrutable Qatari labour suppliers active in the local market, ensuring workers are treated fairly is the biggest - and from a humanitarian perspective the most critical - challenge of them all.
Amid a flurry of evidence about the horrific conditions some workers in the region have faced - working for hours in the sun without a break, living in squalid accommodation, and being prevented from leaving or travelling home even when family members were missing after an earthquake - it is easy to say that workers' rights and their enforcement need extensive reform. And they do.
Qatari authorities have made some very welcome steps in this direction. Client bodies including the Qatar 2022 World Cup organiser, the Supreme Committee for Delivery and Legacy, have introduced welfare charters, and made it mandatory for firms to comply with them. Labour-only subcontractors have been suspended from high-profile projects including Doha's Khalifa International Stadium after allegations of workers' rights abuses, and modern accommodation is being created for thousands of workers.
But firms working in the region say that, despite this progress, there is still a long road to travel before a problem which occurs at such scale across Qatar is really addressed. Despite the apparent will of the Qatari authorities to improve workers' welfare, this is not an issue that can be solved overnight - or anywhere close to it.
This is partly because practices that have fuelled some of the rights abuses, including, many believe, the controversial Kafala sponsorship system, are deeply ingrained in Qatari procurement and social psyche. But some more mundane aspects of the Qatari procurement system may also inadvertently be fuelling abuses.
This week, the emphasis on driving down project costs at bid stage has come under scrutiny, with sources telling Building that despite several clients' well-meaning and genuine efforts at reform, an obsession with pushing down
costs has led contractors to cut corners on workers' welfare. The long-standing prevalence in the market of a cheap approach to labour has reduced the amount the client expects to pay for contracts.
Pressurising contractors to cut costs is, of course, far from being a practice unique to Qatari clients. But it is in circumstances like this, where UK companies can, and should, play a part in ending the exploitation of workers in the region.
For both moral and reputational reasons, no UK firm should be putting itself in a position where its workers are mistreated, or where it cannot readily account for their welfare. Standing up to a client at this early stage in a process, making clear the cost of protecting workers in a market that is very much not geared to their protection, may mean losing out on work. But if the top tier Qatari clients are as serious as they profess about reforming their labour market, they may just be prepared to pay that cost - particularly if it secures them sought-after overseas expertise and experience, at the same time as avoiding unwanted headlines.
And if they are not prepared to pay that cost, would they really be worth the risk of working for? UK firms, unlike the workers who have found themselves seven to a bedroom, with no passport home, at least have the luxury of choice.
Sarah Richardson, editor