John Rowan and Partners' managing partner Steve Gee is standing as the Liberal Democrat parliamentary candidate for the Epsom and Ewell constituency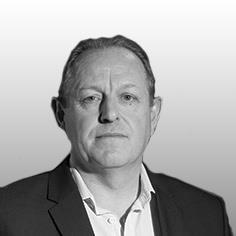 Juggling my day job with running as a MP candidate is keeping me busy: I'm up at about 5.45am to leave the house and go leafleting at the local station with one of our other campaigners from 6.30am to 8.30am - handing out around 500 leaflets. Meanwhile, my wife calls to say a further 50,000 leaflets have been dropped off at home that we plan to send out.
Next I dash home to throw down a coffee and catch up on emails. Responding to emails takes up a lot of my time with issues ranging from enquiries from the Cats Protection League to more mainstream topics such Palestine and tax avoidance.
After that I head to Sutton where we are supporting Paul Burstow the local Lib Dem MP. While in the last week all the big parties have released manifestos, truth be told, they have little impact with the majority of people I chat to there, aside from a number who were wholly against the newly proposed right to buy.
Meanwhile, my wife has checked with Royal Mail and discovered that the 50,000 leaflets sat in the hall not only have to be batched into 100s but also sorted into post codes - worrying as we are booked to deliver them to the post office at 8am the following morning. I get home around 4pm and start sorting the leaflets, eventually joined by my daughter who has arrived home from school and, for a small fee, been incentivised to join the team. With a short dinner break we complete the counting, sorting, boxing, labelling and loading into the car around 9.30pm. None of us can walk straight and we are all complaining about our backs. On the plus side I've lost a few pounds by being on my feet all day, knocking on doors.
Its now 10.30pm. As I head off to bed I look forward to an even earlier start in the morning in order to get the 50,000 leaflets to Greenford sorting office. Heading off to work after will feel like a rest!
Steve Gee, managing partner, John Rowan and Partners'