Who should benefit from subcontractor discounts? Or are they past their sell-by date and good only for binning?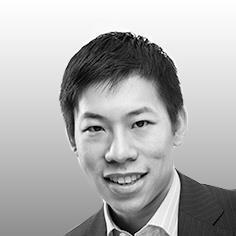 The building at 45 Park Lane has shown admirable capacity for reinvention. For almost two decades, it served as the Playboy Club's European outpost. Then, when gaming laws were tightened, it became residences. It is now owned by the Dorchester Group, which has created a hotel to rival its glorious art deco flagship.
For the refurbishment, it turned to Kier Construction's Wallis Interiors arm. The mechanical and electrical works were subcontracted to Mitie. Four years after the glitzy opening, the fight over money continues.
At the heart of the argument lies an old-fashioned practice: the discounts that many subcontractors offer to contractors. The employer took the case to adjudication. Dorchester alleged that Kier had failed to pass on discounts obtained from Mitie. This was backed by the adjudicator, who awarded £689,290. That wasn't enough. Off the developer went to the Technology and Construction Court.
Before trial, Dorchester had a couple of matters for the court. First, it sought an order for specific disclosure regarding particular categories of documents. Each side is required under standard disclosure to divulge documents which help or hinder its case, or which support its opponent's. A grant of specific disclosure indicates a party has omitted relevant items or not looked hard enough.
While the Construction Act has stamped out the worst payment abuses, employers and contractors remain free to negotiate extended periods to pay
The judge accepted that disclosure had been "cumbersome" and "inadequate". Nonetheless, the test for awarding specific disclosure is proportionality. This was met by only a few of the claimant's search categories.
That's as good as it got for Dorchester. Its second query was whether part of an open settlement offer from Kier's lawyers amounted to an admission of liability for the undeclared discounts. That statement was caveated as being "for the purposes of these proceedings only" and subject to other matters mentioned. Justice Coulson decided that Dorchester was picking and choosing terms. That undermined the courts' policy of encouraging settlement offers. Furthermore, the alleged admission did not refer to Civil Procedure Rule 14.1, which governs post-commencement admissions, or to Kier's pleaded defence. It was not clear and unequivocal.
Judgments dealing with open offers are rare but the proceedings are noteworthy for another reason. They have dragged the murky subject of subcontractor discounts back into the spotlight. Kier concedes securing £686,575 of undisclosed discounts from Mitie of which £254,936 was attributable to paying in advance of Kier's standard terms. Dorchester contends that Kier derived a further discount of 15% on variations.
It's not obvious where the remaining sums come from but subcontractors can propose various discounts: blanket discounts at tender, tiered discounts based on revenue or trade discounts. In addition, reductions can be granted in return for waiving retention. Nonetheless, early payment discounts remain the most familiar.
Those helped protect subcontractors' cash-flow prior to the Construction Act 1996. They were commonplace and, indeed, acknowledged in a number of popular standard forms. While the Construction Act has stamped out the worst payment abuses, employers and contractors remain free to negotiate extended periods to pay. Recent initiatives to improve payments such as project bank accounts and the Construction Supply Chain's Payment Charter have been slow in gaining traction. Hence, discounts persist.
To recover subcontractor discounts, developers require provisions in the contract to enable this. Intriguingly, Dorchester submitted as an alternative argument that the discounts amounted to a renegotiation of the works package. It would be interesting to see how that would play in court.
Employers would say that rebates for early payment comprise nothing more than concealed profits. Contractors would counter that they were won through hard bargaining and that they are foregoing using the money for working capital or to invest in other parts of their business. Take that away and the shortfall would have to be recovered through higher tender returns.
Ultimately, the issues of discounts and cash-flow affect contractors' bottom lines. Unless they can reconcile these within their traditional turnover-driven financial model, they may well need a significant transformation of their own.
Francis Ho is head of construction at Olswang