Achieving sustainability in practice requires tireless personal commitment. But the effort not only rubs off on others, it's also very good for business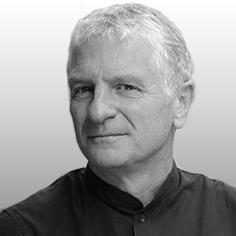 Back in the 1990s I was cross-examined once by no less than Jonathan Porritt about Bennetts Associates' knowledge and commitment to the cause of sustainability, but I'm glad to say we came out reasonably well and we were appointed by the company he was advising – Wessex Water – to design their new HQ. But that was the better part of 20 years ago when our sense of direction was a mixture of long-held conviction combined with hard-earned experience from a few pioneering buildings. We're far more systematic now and can point to a substantial track record of "green" buildings, which means we routinely expect our projects to achieve high standards of sustainability. Indeed, sustainability is one of the key sections in our business plan - alongside design excellence and more conventional financial targets - and we are the first UK architect to have registered under level 4 of the Global Reporting Initiative.
What this means in practice is that sustainable thinking starts from the top and extends right through the practice, starting with our own operations. Our London office, a small group of new and historic properties we developed a few years ago, is designed for low environmental impacts which are measured annually. Energy is a primary concern, of course, with good levels of insulation, natural ventilation, green suppliers and common sense control systems on equipment. Transport energy is another big concern and we cut down our emissions by 40% partly through video-conferencing that reduced the need for travel. The firm has only one office car, which is insured for everyone, and we also measure emissions from commuting, although many employees cycle or walk. Our smaller Edinburgh studio is rented and has electric heating, which isn't great, but we do our best to be as efficient as possible with annual targets for improvement. Enjoyable working conditions and the sense of mutual support reflect a positive attitude towards our employees.
The firm has only one office car, which is insured for everyone, and we also measure emissions from commuting, although many employees cycle or walk
If this all sounds somewhat virtuous, let me confess immediately that we are nowhere near zero-carbon and our personal lifestyles have a way to go too. My wife (and co-director) Denise and I have one carbon-efficient car (a BMW: 120g/km) and one house (mid-terrace) but I have to confess that we would struggle to give up our holidays abroad. We are able to walk to the office most days but admit to using the car when we need it for work. Praise be for carbon offsetting!
Nevertheless this highly personal commitment to sustainability, shared by the other directors, rubs off on everyone who works at the 85-strong firm and has been an important factor in recruitment. We have an internal sustainability working group that aims to keep at the leading edge of sustainable ideas and we benchmark all the projects to see how their performance compares. Our business plan policy also refers to dissemination of information but, while we are frequently invited to conferences or contribute to publications, it's proving extremely difficult to obtain adequate post-occupancy data on more than a handful of our completed buildings.
The discipline of our business plan has two further consequences; first, we decline projects that are clearly beyond levels of acceptability (which means not working at all in certain countries if we were asked) and, second, we have a wide range of clients who share our objectives. Sustainability has definitely been good for business.
When it comes to the projects themselves, nearly all projects are signed up to BREEAM Excellent or better, which inherently means there is an auditable system in place, albeit a bureaucratic one, that obliges all parties to evaluate their work from the outset to completion and beyond. Planning applications also increase the pressure to demonstrate high levels of sustainability - a significant change in the last decade – and most of the larger contractors now have both an understanding of and a corporate commitment to sustainable objectives through integrated design and construction processes. The difficulty for them, of course, is to gauge the client's level of commitment at tender stage, but it is a long time now since I saw a main contractor's tender return that didn't have a major section on sustainability. OJEU-type procurement processes have also raised the scores allocated to sustainability, sometimes including social and ethical issues as well as environmental performance.
Back in the 1990s there were very few architects who pursued sustainability with the conviction required by Jonathan Porritt. Now sustainability is in the mainstream, but personal commitment remains central to those who are at the frontline, the innovators who also aim for architectural excellence.
Rab Bennetts is a founding director of Bennetts Associates
Rab Bennetts is speaking at Ecobuild on the topic of "Sustainability without compromise: The professionals' view" on Thursday 5 March at 10:30am