Thinking about getting in some early Christmas shopping? Here are some thoughts on two new publications on construction law, available now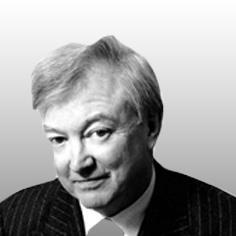 Four-and-a-half years ago I reviewed the first edition of Julian Bailey's book Construction Law. I sang its praises. I said "wow" three times. That's because it was three volumes and was and is so good. Edition Two has just arrived. More "wows". There is no other tome which touches this contribution to construction law. It provides an encyclopaedic knowledge of the subject. And if you get it on Kindle (Amazon £372.00) it says you will read it, cover to cover, in just 73 hours and 27 minutes. Don't believe it.
It has 10,500 cases (Volume 1 had a mere 7,000). Every one of the 2,500 pages has a plethora of footnotes. Heaven only knows how many Statutes and Statutory Instruments it takes you to. But, yes, there is a "but"… Bailey has two very sound critics, his children Jake and Grace, who complain about the want of pictures of dragons, superheroes and of course ponies. Good point Jake and Grace.
Now then, what's special here is that the author is taking you UK contractors to "your" law of building contracts. You Australian, you Hong Kong, you Singapore contractors are taken to "your" law of contract. So what? There is an angle here, which is fascinating characteristic of law. It never stops still. New arguments, new heads of claim, new defences come up time and time again. There is no such thing as certainty of winning or losing because law develops on the hoof.
So if you read in Bailey's book about breach of contract in "your" particular law, take a look too at the way that topic is dealt with in other parts of the world. There is a real possibility that you will detect arguments on angles which are out of your norm, and a real possibility that a tribunal will comfortably go with it. In short, ideas galore jump out by taking a gander at what others say and do about the topic on their law.
Volume 1 is about contract formation, terms, price payment and those confounded variations.
Hardly any procurement system for construction gives me a thrill, so I come to another device with caution, even scepticism. Forgive me
It covers procurement systems ranging from the traditional, into design and dump, into PFI, PPI, BOT, BOOT, partnering, framework stuff, and turnkey. He even touches on BIM. There is a little bit about an alliance contract (not enough).
Volume 2 begins with a really useful overview simply headed "The Site": 90-pages of what it means to take responsibility for the land and surrounding places and people and things which sometimes are not thought about too well. Consultants get a chapter about their responsibilities. Finally Volume 3 takes in subcontracting, homebuilding contracts, and then, of course, the dispute game.
The three Volumes come to £390.00 in hard copy. I suspect that the 3rd Edition will take in more of the laws of the Middle East.
Let me now take you to a brand new contract document. It is the work of David Mosey, now professor of law at the Centre of Construction Law, Kings College, London. It is called the Framework Alliance Contract (FAC-1), published by the Association of Consultant Architects (ACA). And, I will tell you a secret. Hardly any procurement system for construction gives me a thrill, so I come to another device with caution, even scepticism. Forgive me.
Be careful. The attempt here, I think, is to design machinery for managing frameworks. It is an alliance between persons to do that managing.
A framework contract permits an employer/developer to issue a number of orders to a contractor as and when and if he chooses. It has generic contract terms such as JCT/NEC/PPL and more. So this FAC-1 is a standard form unlike any other, creating a basis across the framework period for awarding and integrating any of the framework works, services and supplies. Why? A framework is hopefully a pipeline of work. The authors of FAC-1 say that irrespective of the intended individual contracts to be formed under whatever form of contract is sitting ready to do, FAC-1 brings "improved value and improved working practices created at a strategic level using systems that precede and sit alongside the individual project contract". So, "FAC-1 is not itself a project form, it is designed for use with any form". How? Managing via FAC-1, I think, is a hands-on team of people acting for the framework employer/client to work in the back room of the framework office to "reduce risks, seek costs savings, time savings, supply-chain briefing".
Look to innovate, fathom alternative materials and specifications and best practice via specialist contractors, and more such as maintenance, durability and sustainability. I confess to being lukewarm but, as time has gone on, I can see the wisdom emerging of having folk working on the work yet to come down that pipeline. My only helpful comment, apart from enthusiasm, is to coax David Mosey to punctuate FAC-1 with one or two pictures of dragons and ponies.
Construction Law: Second Ed: Julian Bailey, Informa Law [ISBN: 978-1-138-80042-7]
Framework Alliance Contract: ACA: Tatsfield, Kent [ISBN: 978-1-901171-45]
Tony Bingham is a barrister and arbitrator at 3 Paper Buildings, Temple