Local campaign groups that oppose Berkeley's masterplan for a development in south London are calling for a scheme on a more human scale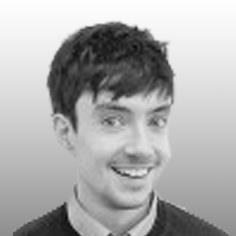 Back in January we at Create Streets wrote on Building's sister title BD about the problems with community consultation. We wrote that "real questions on height, form, style and 'massing' of buildings are just not asked or are deliberately buried in a miasma of second-order detail."
The good news is that in Oval, in south London, Create Streets and the Save Oval campaign did ask these questions of the local community about a site overlooking the cricket ground. The bad news is that it appears Berkeley Homes, which has created a masterplan that they propose to build on the site, did not.
This south London neighbourhood, so central that you can hear the bells of Big Ben chime across the river, is surrounded by zones of construction. A mile or so to the north, at Elephant and Castle, high-rise regeneration is rendering the area unrecognisable. Even closer by, and at an even larger scale, the cranes of Nine Elms at Vauxhall sprout incessantly, like mechanical weeds. What they are bringing with them is an urban form more associated with Manhattan or Hong Kong, but without the century of global cultural significance or nice hot weather.
With Berkeley proposing new development at Oval, the community there fears they are next for this vertical upheaval. They don't like what is being proposed – it is too bulky, too high and too ugly
With Berkeley proposing new development at Oval, the community there fears they are next for this vertical upheaval. They don't like what is being proposed – it is too bulky, too high and too ugly. So instead, the community, including the Save Oval Campaign Group and the Neighbourhood Forum, have worked with us at social enterprise Create Streets to create an alternative masterplan on zero budget, named "Little Oval". Only 8% said they'd like to see new development in the Nine Elms "style". But, happily, there is a local built form that is much more appropriate. The Save Oval campaign are looking instead therefore to the local characterful streets and squares of Kennington, which have a more human scale and which reflect the historic context. Ninety two percent want to see this. And so, it has formed one of the key elements of the design. Simple, really.
The community's plans work because they are both more attractive and popular but also, crucially, they do not sacrifice the main aspirations of more homes and more affordable homes. The community aren't NIMBYs, and recognise the urgent need for more housing in the city, they just want to see development that won't totally disregard the centuries of history and vitality that make London so attractive to so many. And the density need only be very slightly less.
As well as the support of the local community the schemes have gained the support of local Labour MP Kate Hoey, who commented that "The alternative 'Little Oval' proposals from the KOV neighbourhood forum and Create Streets show how high-density housing can look desirable and fit in with the historically grown local neighbourhood of Kennington and the Oval. I call on Lambeth Council and Berkeley to take another look at these proposals and incorporate them into their own plans."
The community's proposal is preferable to Berkeley's in a number of ways. It is more popular locally; it is more flexible in the long term with more capacity to change use or type of home; it keeps two rather than one of the iconic gas holders using both as public spaces; it is lower rise with buildings being between three and eight storeys high; and it has a much stronger sense of place but also an exciting and new "iron aesthetic" to respond to the gasholder legacy.
The Save Oval campaign has made four key recommendations for the site, that Lambeth Council should insist on. These proposals, in no ways outlandish or unrealistic and which would not make the scheme unviable, are: improved east-west links; a popular design-code; toning down the density and scale (just a 10-15% reduction in internal development area will make for a much more human development with more light, more sense of place and happier residents,) and keeping two gasholders to make for a better more, distinctive place. Such a scheme would still be perfectly deliverable.
As well as these there's also actually plenty of evidence out there that better-quality urbanism holds its value in the long term. The way new developments work in this country means this sort of long-term benefit hardly figures in the decision-making process, and in this way makes the Oval scheme emblematic of deeper problems, that go beyond merely this site. That's no reason not to start doing better here though. Lambeth Council have the chance to make decisions that will bring a better and more sustainable new London neighbourhood, and they have an overwhelming mandate of 92% of the local community who think that they should.
Kieran Toms is a researcher and urban designer at Create Streets