Who's getting the most time with the housing minister?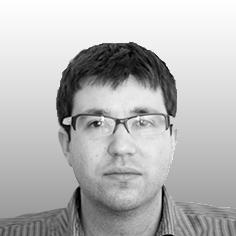 There is a slight paranoia in other parts of the construction industry that successive housing ministers have been in the pocket of the big developers, in part via the quietly effective Home Builders Federation (HBF).
With the demise of so many small and medium-sized housebuilding firms through the recession, it's probably natural that the current holder of that role, Brandon Lewis, would meet even more of the bigger players than his predecessors. Certainly, the HBF, which represents so many of the volume housebuilders, is pleased with the access it has had with ministers and officials over the past few years.
However, a source close to Lewis points out that his diary is hardly devoted to the HBF or executives from the likes of Barratt or Taylor Wimpey. Housing associations take up more of Lewis' time, though critics might well sneer that this is a result of having to help them sort out problems related to that savage 60% funding cut from four-and-a-half years ago.
But then a glance at Lewis' Twitter feed shows that he has recently met the Campaign for Real Ale - to discuss the problem of planning restrictions for pubs - and coastal erosion experts. The housing brief is a varied one and is often lumped together with other policy areas.
Most importantly, as a member of the communities and local government department, the housing minister gets good and regular access to local councillors. This is, of course, an opportunity to support and talk to councillors of these ministers' own political hue - plus, if you charm them, they might well come and help your re-election campaign when parliament dissolves.
House of Commons
Events with councillors, then, are also more likely to feature in a housing minister's diary than a major housebuilder. As for Lewis himself, the man is one of parliament's more affable and relaxed characters, which in that vipers' nest means he is often underestimated by the more slippery snakes.
But he is no fool - the Great Yarmouth MP knows that he can't simply rely on the bigger housebuilders to get the numbers up and the neighbourhood plans he so endorses are well-suited to encouraging smaller developments and therefore work for smaller construction firms.
That the larger housebuilders will have considerable influence over policy is inevitable. A minister can hardly ignore the most powerful players in their policy areas and there is clearly a risk that smaller outfits get squeezed out.
But it is not clear that there is much legitimacy to the claim that successive ministers have been in thrall to the big housebuilders.
Mark Leftly covers politics for The Independent on Sunday and is associate business editor across the Independent newspapers and the London Evening Standard