Local Government Association warns that country is approaching "tipping point" in shortage of school places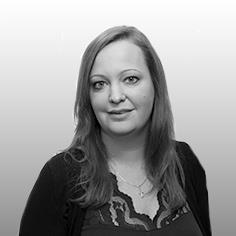 The Local Government Association warned this week that the country was approaching "tipping point" in the shortage of school places for children. But as it emerged that the crisis is so acute in one area that pupils are being taught in a disused double decker bus due to a lack of funds for their building's extension, you could argue that tipping point is here already.
The Local Government Association (LGA) estimated on Tuesday that a massive £12bn would be needed to be spent on building additional school places between now and 2023 to cope with a projected 878,000 extra pupils. But alarmingly, the picture looks even tougher than council leaders fear. Research from EC Harris, revealed today by Building, estimates that costs will soar to £18bn - an additional 50% above the LGA's estimate, thanks to a list of factors including rising construction costs and the fact that many of the "easy win" sites, that are cheaper to develop, have already been snapped up.
The EC Harris research may sound like scaremongering, but it actually presents an informed view of the pressing challenges of school construction, many of which appear to be being wilfully ignored by government. The figure has been based on benchmarking that the consultant carried out during the course of its own vast project list of schools work for the Department for Education and local authorities, and reflects market trends which have been voiced anecdotally in the sector for months: rising materials and labour costs, and the fact that many schools chose to develop cheaper sites first - leaving more expensive projects until the economy improved. With the financial position the public sector is still in, increasing spending on schools is not straightforward. But it would be irresponsible for this government - or the next - not to do everything it can to address a problem that could undermine the potential of a generation of children - with all the implications for the UK knowledge economy that entails. That is why Building is calling for more public spending to be directed at school building as part of its Agenda 15 manifesto.
Education secretary Nicky Morgan said this week that the government needs to ensure it "can invest in as many schools as possible", using that as justification for keeping cost allocations for projects low despite the rising market. This is sensible - but only up to a point.
The costs allocated for schools work need to keep pace with rising construction costs elsewhere, otherwise, however altruistic the bosses of construction firms may be, financial pressures will lead them to turn away from the work. There is a danger that, in its dogmatic approach to cost reduction, the government will end up ignoring basic market rules.
In terms of overall programme costs, the government already has the solution to the "more for less" agenda at its disposal: a substantial degree of standardisation among schools. This government has pushed the principles of standardisation heavily, and in terms of selling it, to the architectural profession in particular, it has done the hard work. Architects and contractors have invested hundreds of thousands of pounds in developing designs and building systems that will enable cost-effective, efficient construction of school places on a large scale.
The prospect of pupils being taught in disused vehicles due to a shortage of classrooms should be a compelling enough reason for government to let the industry build on the necessary scale to exploit the cost benefits of standardisation. It is the only way to prevent the educational disaster the country will otherwise face in the not too distant future.
Sarah Richardson, editor