The next US president has said he'll withdraw from the Paris Agreement in his first 100 days, but he's also acknowledge that fighting climate change requires a global effort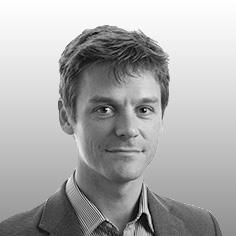 The vehemence of the presidential campaign is over, the dust has (nearly) settled and now we're anxiously awaiting the realisation of Trump's election pledges.
Everyone has questions, but at the top of my list as head of research and development at Hilson Moran is, unsurprisingly, climate change.
Although his previous environmental statements may have been tongue in cheek, they portray a detached view on climate change. There is no doubt that, if the US withdraws from the Paris Agreement within 100 days of him taking office, as well as withdrawing all funding from the UN Framework Convention on Climate Change, this would represent a significant blow to global climate change efforts.
Pre-election research estimated that a Trump presidency would increase US greenhouse gas emissions by as much as 16%, equating to 3.4 billion tons of greater emissions over the next eight years (according to Lux Research). If other countries follow suit, we will be facing a disastrous situation.
Just for hindsight's sake, if Hillary Clinton had won, we would be looking at continuing Obama's goal of reducing carbon emissions by up to 30% by 2025.
Pre-election research estimated that a Trump presidency would increase US greenhouse gas emissions by as much as 16%
This confusion around environmental policies is not helped when some are at odds with one another. Trump has promised to reboot America's ailing coal industry, as well as expand gas and oil drilling, even though the growth of natural gas production has caused the downturn in coal. His plan to lift regulations on gas extraction would however only make coal's comeback even more difficult as fracking expands, keeping down gas prices and disadvantaging coal. The UK, by the way, has just completed a six-day stint without coal; a milestone for Britain and climate change (according to The Independent).
As engineering consultants, we will would like to see carbon emissions kept at the top of the agenda. The Paris Agreement delivers a strong level of policy certainty for the UK property industry and we're ensuring the properties we build today are future proofed and can tolerate the changes we have to come. The standards set here are also used to advise foreign clients and investors, and enhance projects overseas.
Our work in the Middle East has allowed us to utilise advanced environmental simulation techniques and computational fluid dynamics to provide predictions on how buildings will perform in these changing conditions. Additionally, clients are increasingly embracing wider sustainability and environmental standards, from BREEAM and LEED certifications to the WELL Standard, whether they're UK based or not - across the globe, this is something we need to be encouraging not diluting.
There is still hope though. Despite the rhetoric, Trump has in the past acknowledged that the fight against climate change needs to be a global effort, accusing certain countries of not contributing enough. He has argued for clearer objectives for all countries and wants to fight for 'clean water and clean air'. Another good example of this acknowledgement is his property empire where a number of his schemes have achieved environmental awards for their sustainable visions.
It would appear that one reason for Trump's success at the election, was his understanding of business and the flow of money. If he can be shown the evidence that reduced CO2 emissions, investment in pioneering environmental technology and an improved environment can lead to greater prosperity for America, perhaps he would he soften his anti-environmental stance.
If Trump does choose to follow through with his election pledges, then we urgently need to call upon other nations to lobby against withdrawal from the Paris Agreement. It is crucial we don't lose the progress we have made in recent years.
Dan Jestico, head of research and development at Hilson Moran