Seeing women engineers succeeding at director level could persuade the next generation to join our industry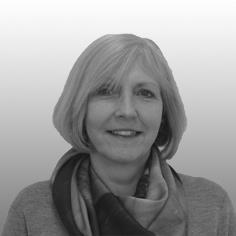 With much-needed momentum for infrastructure investment continuing to gather pace, there has never been a more exciting time to be an engineer. But despite exciting career opportunities across all sectors, the number of women working in engineering is still relatively low.
There are a number of reasons why this lack of diversity needs to be addressed. Without wishing to generalise, women can bring a different approach to achieving solutions, bringing skills such as communication and analytical thinking to the table. Achieving diversity in the workplace won't happen overnight, but encouraging more women to join the profession will no doubt contribute to better outcomes and greater innovation.
Industry and government-led initiatives are helping to encourage a rising number of female candidates at graduate level. But there is still a significant, and worsening, gap among engineering apprentices. To close the gender gap at apprenticeship level, the industry will need to be lateral and creative in its approach to recruitment. Recognising this, AECOM is starting to target female talent from less socially mobile categories who may not want to – or be able to afford to – go to university, with the aim of encouraging them to consider an engineering apprenticeship.
Increasing the visibility of women in senior positions helps demonstrate what women can achieve. After all, the more visible women are, the greater the likelihood of other women joining. I have a particular interest in encouraging women into the engineering profession. It helps that AECOM has recruited senior women into the business and often promotes female staff to director-level positions, as this proves that women can be successful in our organisation. Showing there are clear routes for promotion also helps to encourage women to stay in the industry, especially at the point many might be making decisions about balancing work and family life.
The industry has moved on significantly since my university days in the seventies, when it was difficult to spot another female face in lectures
The industry has moved on significantly since my university days in the seventies, when it was difficult to spot another female face in lectures. This didn't change when I started work. Back then new graduates were required to spend a year on construction sites before qualifying as structural engineers. I was the only woman on the project site I was assigned to and there were no on-site facilities for women. I had to get a lift from a lorry driver to King's Cross station whenever I needed to go to the loo.
Thankfully, the industry is very different these days. Not least because young engineers are much more likely to be working on design models using structural analysis software than on site in all weathers. However, I still enjoyed those days on site and look back on them with affection. Being able to see a project you've worked on start to take shape is one of the greatest feelings for any engineer.
Despite the huge progress I've seen over the four decades I've worked in this industry, engineering can still at times present challenges for women. Some female engineers may still find it takes time to win the respect of male peers and clients. This is where mentoring can help. As a mentor, I hope to pass on my experience to younger generations of female engineers and show them why engineering offers such a rewarding career path.
Lesley Paine, director, practice line lead, structural engineering, Europe, Middle East, India & Africa, AECOM. Lesley wrote this to mark National Women in Engineering Day.