As the industry gradually 'reopens' the challenge will be to ensure the supply of products can meet demand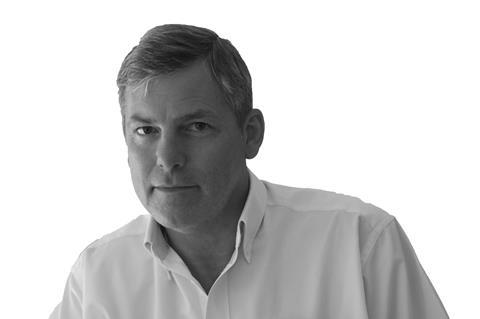 Readers may already be familiar with the role of the Construction Leadership Council in helping lead the industry's response to the virus.
In March the UK government made the key decision to filter and focus its own response relative to construction via the CLC, where the construction minister, Nadhim Zahawi, sits as co-chair alongside Andy Mitchell, CEO from Thames Tideway. While a daunting challenge, I think this decision has helped mitigate what would otherwise have been a very fractured and siloed effort.
Two of our larger members – Saint-Gobain and Baxi – already sit on the council, but the CPA, alongside a number of other key trade bodies and organisations, was also asked to directly support a CLC task force where the issues are discussed daily and plans of action have taken shape.
As the trade body representing the manufacturers and suppliers of products and materials, we recognise that all of those issues have a bearing on our members' businesses. Certainly we have added our voice to the chorus across UK Plc in support of urgent financial measures that would offer relief to fragile bottom lines, especially where SMEs are involved. More particular to construction has been the need to encourage clients and larger firms to look for opportunities to continue paying their supply chain, and in accordance with agreed contractual terms.
Another primary concern has been around keeping facilities and projects open where safe site operating procedures could be adhered to. Both government and industry have struggled to make this viable and communicate the intention clearly and forcefully enough, both with staff and the public.
The CPA's own economics team will soon publish its quarterly outlook that reflects a possible "tick-shaped" recession with a sharp decline in March and Q2 but a slower recovery
Some of our members, like others across the industry, have been shocked to find themselves unfairly on the receiving end of vitriol online and even violence on site, as they struggle to ensure the health and wellbeing of their staff while keeping their businesses operating. But I have also seen terrific collaboration and generosity, for example as manufacturers have re-tooled to help ventilator production, donated PPE and shared health and safety best practice.
This has been foremost in my mind when Building's 'Proud to Build' campaign launched, and I am happy to lend our support to highlight all the work construction is doing for the country at this critical time, and preparing it for the road to recovery afterwards.
That recovery promises to be more challenging than any we have experienced before. The CPA's own economics team will soon publish its quarterly outlook that reflects a possible "tick-shaped" recession with a sharp decline in March and Q2 but a slower recovery. It assumes that coronavirus effects start to dissipate in May and social distancing restrictions to be eased gradually from June, to enable economic recovery to begin in Q3.
Construction activity has historically had a strong correlation with UK economic growth but has tended to be three times more volatile. As a result, an 8% fall in UK GDP during 2020 (the CPA's projection is very near the average of the main City and non-City macroeconomic forecasters) would generally imply a fall of around 24% in construction output, although this will clearly vary considerably by sector. At this point in time, we expect the hardest hit to be the private housebuilding, private housebuilding RM&I, and the commercial sectors. Infrastructure may prove to fare better, relatively speaking.
With this challenge in mind, the CLC has asked the CPA, in collaboration with the Builders Merchants Federation, to monitor the manufacturing and distribution status of our respective members, and to begin facilitating a discussion between our members and colleagues across construction; housebuilders, contractors and SME builders, about ensuring the supply of products as the industry "re-opens" over the coming months.
At the moment, while many manufacturers have reduced production capacity most are still actively supplying projects from healthy stocks. Going forward, they will need to be confident that demand is sustainable beyond the "tick" before investing in greater capacity, lest they be forced to stockpile unsold products or reduce their workforce.
There may also be social distancing implications on the shop floor or for deliveries, meaning new shift work arrangements are required. Reconciling all this with the needs of builders and merchants will be key to reducing risk and rebuilding confidence up and down the supply chain.
Addressing such issues through the prism of the CLC I think has provided a hint of how our industry, like the wider society around us, is adapting and trying to move ahead in the face of so much uncertainty. Collaboration has become much more necessary, and the old models of doing business have been called into question.
A "new normal" may well take hold, though that will come at a cost for some. For our part, the CPA will push to develop an industry that is more fair, competent, productive and sustainable than what we have left behind.
Still, I am in agreement with others who pointed out that despite the fiercely competitive nature of UK construction, this industry has been brought closer together over this crisis, with exemplary co-operation and acts of goodwill. That alone gives reason to be proud to build.
Peter Caplehorn is chief executive of the Construction Products Association
Tell us about the projects that make you proud to help
Building has launched its Proud to Help campaign to highlight all the work construction is doing to support the country's public services, critical works and supply chains, as well as setting it back on the road to recovery. Contact us at newsdesk@building.co.uk with the subject line 'Proud to help' or via LinkedIn or Twitter with your #ProudtoHelp stories