New rules on publishing gender pay gap data have come into force, and many in construction appear to be ahead of the curve in planning their strategies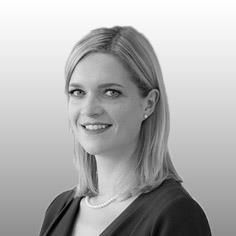 The snap shot date for gender pay gap reporting has arrived. If businesses employ 250 or more employees, then the payments made to employees in the payroll run in which the snap shot date of 5 April falls will form the basis of the gender pay data that will have to be published to comply with regulations.
Since the regulations were first announced in February 2016, most businesses have recognised that preparation is critical. The construction sector has been slightly ahead of the game in comparison to some other sectors in terms of implementing initiatives to address pay disparities and planning their reporting strategy.
Unsurprisingly this is most likely because they know that they will have large gaps due to occupational segregation and fewer women in senior positions - this has certainly played out in the results that we have been seeing, with gaps higher than in other sectors (other than financial services).
So the key preoccupation of employers at the moment is not the fact that they will have a gap; initiatives are already underway to address this imbalance. Their primary concern is the fact that they are going in to this process blind and have no idea how their reporting strategy will compare to that of other organisations in their sector.
The bare statistics may paint a distorted or unfavourable picture so it is essential that businesses understand where their problem areas lie and the reasons for them so that they can contextualise the stark data, explain what is being done to address any disparities and engage with stakeholders across the business.
Boards will be asking themselves whether they should go above and beyond legislative requirements. Will employers in your sector provide a more granular breakdown of gaps according to grade?
Boards will be asking themselves whether they should go above and beyond legislative requirements. Will employers in your sector provide a more granular breakdown of gaps according to grade? Will they include group companies that fall below the 250 threshold? Will they provide figures for the group as a whole? Are they aiming to report early or will they be waiting until nearer the end of the 12 month reporting period? How much detail are they planning to include in their narrative?
Getting the narrative right to clarify the gap will be the biggest challenge as companies have acknowledged that there is a clear reputational risk associated with reporting the gender pay gaps. Businesses do not want to produce something too detailed and most are not choosing to publish on a granular level i.e. by grade or role. Instead we are seeing employers producing a generic narrative on the cause of their gap and detailing the initiatives that they will be taking to close the gap.
Another challenge is the actual calculations themselves. Employers need to review how they propose to carry these out, including the formulas, assumptions and approach. For example who will be included in the definition of employee, and what elements of pay. The director who is signing the statement will have to be confident that the gaps have been calculated in accordance with the Regulations.
Although some may view this as another regulatory burden, I have heard from various clients that the threat of negative PR has created a positive drive amongst businesses to implement gender diversity initiatives, to address long standing pay disparities and to get more women into the top roles. Areas of focus for employers to address over the long-term include reviewing recruitment policies, flexible working, mentoring, and promotion pathways.
We haven't seen any firms in the construction or infrastructure firms publicise preliminary results so it will be interesting to see who goes first!
Susannah Donaldson, Employment expert at law firm Pinsent Masons