Berkeley group have done an impressive job of working it out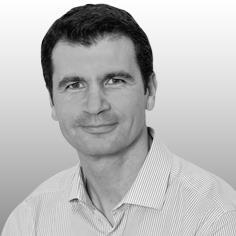 It's taken me a while to get to Kidbrooke Village, and I'm sure I'm not the only one for whom this corner of South-east London doesn't figure highly on the bucket list.
Frankly, this was precisely the kind of place that you would want to avoid, and certainly not a place you'd aspire to live when it was the Ferrier Estate, built in the late 1960s and early 1970s.
To be fair, it wasn't the worst place created in that era, but ultimately plagued by violence and crime, it left a great deal to be desired for the 2,000 families that called it home.
Place-making, an increasingly used bit of regeneration jargon, is easy to say, but much harder to do. For starters, whose job is it? Is it the job of the local authority, the developer or the community? And while it's always easy to agonise and argue over who should bear the cost, who is qualified to measure the benefits?
As I explored the new Kidbrooke Village, rising phoenix-like from the ashes of the old Ferrier estate, Matt Bell, formerly one of the directors of CABE, and Berkeley Group's head of external affairs for the last three years, shared his view that places are made up of the physical on the one hand, and social on the other. It's kind of obvious when you say it, but it's equally obvious that while most developers are good (or at least getting better) at the physical building stuff, they are pretty clueless when it comes to the social fabric that makes for a thriving place.
Berkeley say: "Social sustainability is about people's quality of life, now and in the future. It describes the extent to which a neighbourhood supports individual and collective wellbeing."
I challenge others to take advantage, borrow and steal from Berkeley
So it's all motherhood and apple pie, then? Well consider this, a survey of Kidbrooke Village residents in 2013 showed that 91% felt they belonged to the neighbourhood compared to 67% across the UK. Eighty-four per cent now felt safe after dark compared to 65% elsewhere in London. And 77% were satisfied with their lives overall compared to 51% of people living in comparable places. This is a community where household incomes vary from £7,000 to over £100,000 a year.
But the thing that impresses me most is Berkeley's decision to share not only the positive results of the report produced for them by Social Life and the University of Reading, but also the whole methodology, indicators and the toolkit they've developed to help them measure the benefits of regeneration going forwards.
In an era where radical collaboration and sharing are the next frontier in corporate sustainability, I'd challenge others to take advantage, borrow and steal, and then share your experiences to improve our collective understanding of what makes great places, not just short-term profits. Places where you and I would like to live, and raise our kids.
Paul King is chief executive of the UK Green Building Council