Sustainability shouldn't just be seen as about long-term paybacks for increased investment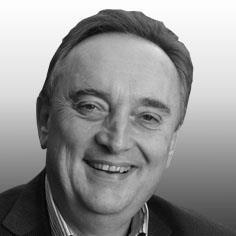 One of my tasks as chair of the Commission for a Sustainable London 2012 was dealing with the intense media interest in all things Olympic. After a short baptism of fire dealing with journalists I quite enjoyed it and used the opportunity presented by London 2012 to communicate a balanced view about sustainability.
On reflection, the three most popular questions I was asked could be summarised as:
Can you get any tickets? NO, I applied for loads of tickets and got two tickets for the trampolining!
Is working on the Olympics really like the Twenty Twelve programme on the telly? YES, the BBC got it spot on, it was embarrassingly close to reality.
What's it like working for mayor Boris Johnson? Is he really as barmy as he appears on TV? NO COMMENT!
I was also frequently asked about cost, usually something along the lines of "How much extra was spent on a sustainable Games". My answer was usually "I don't know because we never did a cost plan for an unsustainable Games". The point was that sustainability was a given and embedded into the DNA of the delivery bodies, it was not a separate budget line to be red-lined by the accountants.
I am convinced that there is a correlation between sustainability and value and I was delighted to see a report this year from the World Green Building Council setting out the business case. However, this work looks primarily at capital values, rental income and occupancy of the built environment. This is all good stuff for developers and owners but it does little to dispel the myth that there is a price to pay for constructing in a sustainable way in the short term.
A more sustainable planning application should lead to faster consent and associated income benefits.
Intuitively I believe there is a correlation between sustainability and saving short-term cost. A low waste site should be a more productive site because people are not wasting time moving stuff around the site only for it to end up in a skip. Better engagement with stakeholders should lead to fewer complaints and associated delays. A more sustainable planning application should lead to faster consent and associated income benefits. And attention to health, safety, workforce welfare and employment conditions should lead to reduced absenteeism, lower staff turnover, less supervision etc. The list goes on.
There is also something about people, their personal characteristics and values that contribute to a more sustainable project. I was discussing this with Professor Jacqui Glass at Loughborough University recently and I was surprised to learn that there is no body of academic work in this area. As a result I have agreed to use some of the financial resources of my social enterprise, Action Sustainability CIC, to sponsor a doctorate to work with Loughborough and the partners in the Supply Chain School to do some research in this area. I also hope to use this work to create a forward looking group on sustainable construction comprising leading academics, clients and contractors to make a stronger link between research and practice.
We are advertising for a researcher now. Interested?
Shaun McCarthy is an independent adviser, author and speaker in the field of sustainable business policy and practice