Work on the Government Construction Strategy continues apace, but there's still lots to do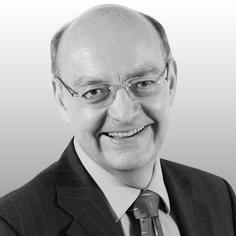 It's just over three months since the Government Construction Summit where I presented progress made against the industrial strategy, Construction 2025. Since then work has continued on all strands of the strategy. So what are some of the big things going on?
TrustMark, the government-backed quality mark for reputable tradesmen, was relaunched as promised. This provides improved standards for consumer protection under a renewed master licence from government. This is really important in driving up standards and performance at the domestic end of the market. It's also a crucial factor in helping to improve the image of the construction industry.
Image is important for attracting investment into our industry and for maintaining the support of communities. But equally important is the impression we create with our potential future workforce - young people in schools and further education. We need to focus on those who can influence them - parents, teachers and careers advisers. But, as I outlined at the summit, the headline statistics are alarming. A recent survey by the CITB found that 35% of careers advisers believe that construction is an unattractive career opportunity for school leavers. We really must change this perception. On top of this, a whole raft of our society feels excluded from embarking on construction careers - women, people from ethnic minorities, those with disabilities.
A recent survey by the CITB found that 35% of careers advisers believe that construction is an unattractive career opportunity for school leavers. We really must change this perception
Three pieces of work under way in this area should make a difference. First, construction and the community: perceptions of our industry are partly formed by the building sites - hoardings, construction vehicles, noise, protective clothing. How can sites themselves encourage young people to go and look up that construction college course, or talk to their parents about careers in construction? A group is addressing this.
Second, the common gateway. There are some good resources for young people on various websites put up by companies, institutions, the CITB, colleges and so on. But much of this material is confusing - and not just for young people. We need to ensure those pages are smart, link well, excite and inspire. Another group is working in this area.
And third, diversity. There's a lot happening in this area, but it's not joined up. To make a real change we need to bring industry's efforts together and focus on a small number of things that will make a lasting difference. So, yet another group is looking at this.
So there's a lot of work happening on the people side of the strategy - skills development, apprenticeships, image, gateway into construction careers, diversity of the industry, rationalising competence cards, and enabling young people to work on site. We always thought that the people elements of the strategy would be the hardest and, sure enough, this is not proving easy. But if we're going to transform construction to become a world-class industry by 2025, we really need to crack this.
Looking at other parts of the strategy, BIM is continuing at a pace. Most government departments now have their BIM plans in place. This will enable the roll-out of Level 2 BIM on all new government projects by 2016. And work is under way to develop Level 3 BIM and its relationship with things like smart cities. Level 3 will bring the really big benefits to the industry like driving up whole-life value and reducing whole-life carbon emissions. I have no doubt that BIM is a key ingredient in helping us to deliver the ambitions of Construction 2025.
Work is under way in identifying the priorities for innovation in construction - both for products and processes. We will be looking at what might be the big game changers for our industry. What are the things that can make a step change towards achieving our long-term goals? I'm expecting the next six months to bring much more clarity to these questions.
The Green Construction Board has defined its priorities for the next two years, addressing the next steps along the way of the Low Carbon Construction Routemap. These include initiatives focusing on infrastructure, retail and lighting, existing buildings, the education sector, the central government estate and the supply chain. Two important events this month are the Energy Management Workshop, organised by the Department of Energy and Climate Change, and the British Retail Consortium, which included a launch of a Change the Lights campaign promoting the benefits of LED lighting across the sector, and the Infrastructure Carbon Review One Year On Conference. These demonstrate that real progress is being made in parts of the low carbon agenda.
This is just a taster of the work going on - largely in the background - to make Construction 2025 a reality. My work is cut out for my third year in post.

Peter Hansford is chief construction adviser to the Government