Linda Morey Smith loves London's Victorian palace for dinosaurs, but is less keen on what's happened to the Elephant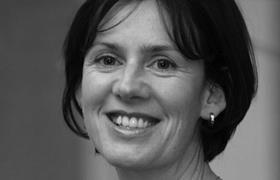 The Natural History Museum in South Kensington, created by engineer Alfred Waterhouse, has always been my wonder. As a frequent visitor to Albertropolis while studying art and design, I would not only take inspiration from the exhibitions, but also from the architecture around them. The building's intricate terracotta tile and brick detail coupled with the colour and depth created around the main entrance and the decorative sculptures of the flora and fauna, all combine to form this Romanesque wonder.
I'm drawn to its wonderful history, too. Originally associated with the British Museum, it is intriguing to note the evolution of this area of immense cultural, scientific and scholastic importance. Reiterating my affection for this part of London, I've just finished reading The Children's Book, a 2009 novel by AS Byatt that documents the birth of arts, crafts and architecture in South Kensington.
My blunder is BFLS' Strata SE1 building in Elephant & Castle for the way that the 480ft, glass and steel tower unapologetically overbears its surroundings and feels disconnected from the city landscape. Its aggressive disregard for the community in which it is located is palpable. It mars the south London skyline and its uncanny resemblance to Gotham Tower lends it an air of gothic doom.
Our office is equidistant from Strata and the Shard - we loved watching the latter emerge above the horizon, beautifully conceived and detailed, it creates a wonderful vista across the city, unlike its south London rival.
Linda Morey Smith is the principal director of interior designer MoreySmith
WONDER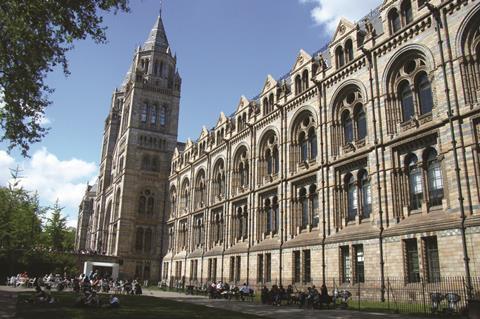 The Natural History Museum was designed by engineer Alfred Waterhouse in a highly distinctive romanesque style. Work began in 1873 and was completed in 1880. Terracotta tiles were used extensively in both the interiors and exteriors, in part to resist the soot and grime of Victorian London.
BLUNDER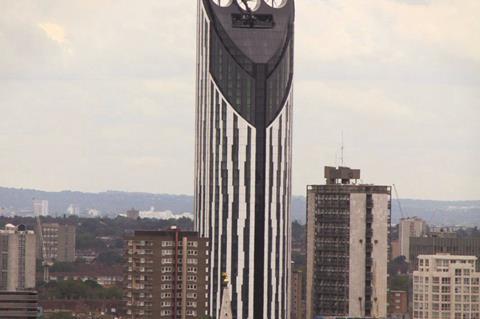 At 43 storeys and 147.9m in height, Strata SE1 in London's Elephant & Castle was London's tallest residential tower when it was completed in 2010. The Brookfield development, designed by BFLS, is also the first tower in the world to have integrated wind turbines.