The Titanic Belfast embodies the history and ambition of Simon Campbell's city, while the Obel Tower across the river simply looms over it
The designers of a building can shape a city, or even a region, for generations. Some buildings come to define a city, capture its identity and reflect its ambition. The Titanic Belfast museum, completed in 2011, is one of these.
Belfast has always been a city of ships and the greatest of these was the Titanic, which was built in the slipways the museum now overlooks. Situated by the harbourside, the building has a facade shaped like a four hulls, crashing through waves with water rippling across their surfaces. The interior mimics the ship's halls and suites.
The building doesn't just focus on the past. Some of the technology used to create it was of the sort normally used in the biotech industry and required the construction of the longest freespan escalator alongside the largest ever concrete pour on the island. The building is all about Belfast and its ambition. It is a unique treasure the locals can be proud to call their own.
On the other hand, the Obel Tower on the opposite bank of the river, also completed in 2011, was a missed opportunity. The name "Obel" is derived from the word "obelisk" - the plain, four-sided structures that exists across the world - and it is fitting. This dull building could have been so much more. It could have become part of Belfast's culture, its heritage and a beacon of what the city could be. Instead, it blends into anonymity, despite its size.
With the centenary of the Titanic's completion and crash this month, there has never been a more fitting moment to illustrate how great design can tap into our emotions. Titanic Belfast is a tribute to this city, while the Obel Tower is just a building.
WONDER
The Titanic Belfast, a museum that chronicles the history of the iconic ship, opens its doors to the public this month - 100 years after it sank in the North Atlantic. Designed by Eric Kuhne Associates and Todd Architects, the £90m building is located by the exact spot that the RMS Titanic was built.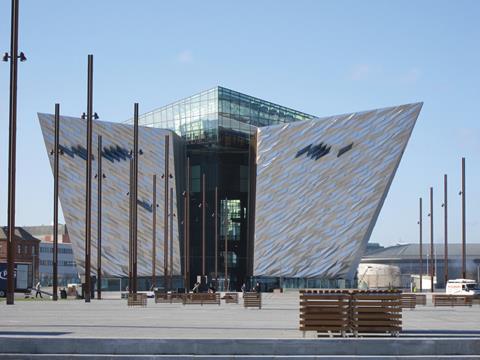 BLUNDER
Developed by the Karl Group for £60m, the 85m Obel Tower is the tallest skyscraper in Ireland. Completed in spring 2011, the building contains 233 flats, retail units and office space that is occupied by law firm Allen & Overy. The tower is located on Donegall Quay on the River Lagan.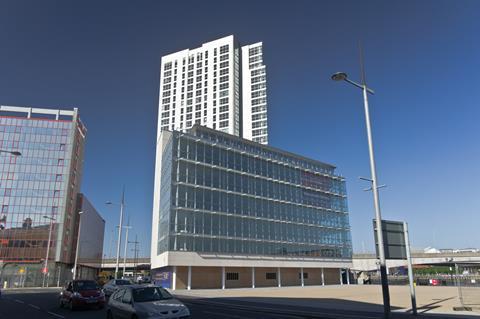 Simon Campbell is managing director of Belfast based fit-out company Portview