Essential Living looks to collaboration to de-risk pipeline and get a handle on construction costs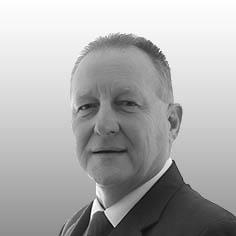 One of the luxuries of being a start-up, exploring new ground and, designing from scratch a new type of product for the UK market, is freedom. We've had freedom to innovate, make mistakes and test the water on a variety of approaches to the construction and design of build to rent housing.
As both a developer and operator, our initial focus is on delivering institutional-grade assets which allow our service-focused brand to flourish. The crucial element of build to rent is that it's build to last: the buildings have to look as good in years to come as they do now.
Our funders, London-based M3 Capital Partners, take a 30-year view, so every detail matters. The design has to facilitate both the operational standards necessary to manage costs and the customer service standards we believe will set build to rent apart from the buy-to-let lottery.
The most valuable freedom however, is the freedom to collaborate. And never in my career can I recall a time when this was more necessary.
Britain's housing woes and its construction skills crisis have both been brewing for years. Just as the cyclical nature of housing and, until recently, interest rates, sends prices soaring and shuddering downwards every few years, so the same is true with construction costs. Since we don't build to sell, we can't just park up and wait. Every day a development is stalled means lost income.
That's why we've announced plans to take a more proactive role in procurement; getting more engaged with sub-contractors and brand contractors to de-risk our £1bn pipeline. Construction management is an emerging trend for many developers, but we're not naïve enough to think we can do everything ourselves.
The most valuable freedom however, is the freedom to collaborate
Vantage Point in Islington, our first scheme set to complete this summer, has been a great example of this: McLaren, acting as construction manager, led a package of sub-contractors we agreed ourselves. The contractor's ability to be flexible – they're running our Bethnal Green project on a convention design-build set up – demonstrated a valuable commitment to our brand early on when many had little interest in build to rent.
For a company like ours, working with a contractor experienced in the student housing sector, who appreciated the nuances of building clusters of rented homes, was vital. And while we have regrettably dismantled our framework as a result of market conditions, we very much plan to engage further with main contractors such as McLaren and others.
We see them playing a vital role in the delivery of Essential Living's pipeline.
Just as many consumer industries – from hailing a cab to playing a record – have been disrupted, the same is true with construction. Just as today's urban dwellers prefer to carry round an iPad rather than a barrel-load of books and CDs, so too do modern companies require the freedom to be nimble.
Although the government is taking welcome steps to find solutions to the skills crisis, with a review being led by Cast's Mark Farmer, the reality is that there are no easy fixes. What's important is that we harness the very best talent and deliver projects in a sustainable fashion. While this will indeed require a new perspective from everyone in the sector, it's a course that needs familiar faces to steer it straight.
Ray Theakston is construction director at Essential Living