Economic uncertainty is growing, leaving market sentiment finely balanced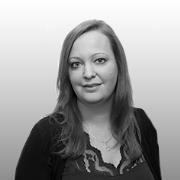 "He can't just deport 11 million undocumented people," were the words of one demonstrator quoted in US media on the fifth day of protests following Donald Trump's staggering election victory last Tuesday. Immigration, healthcare, climate change and minority group rights: those were the reasons, and that was New York this week, as thousands of campaigners took to the streets to remonstrate over the impact of a Trump presidency.
But despite these fears, one immediate concern over a Trump victory which noticeably failed to materialise was a shock to the economy. The US stock market tanked overnight, but has since risen to all-time highs – providing the business community, at least, with reassurance.
Our reporter in New York this week reports a similar sense of composure from construction businesses working in the region, with business leaders estimating that any impact of Trump's policies will not be felt for at least another 18 months. Fears remain over the prospect of high import tariffs, particularly on steel, and the implications of an immigration crackdown for the labour market. However, there has been a guarded welcome for the president-elect's ambitious $1trn infrastructure spending plan, with companies waiting on news of how the plans will be funded.
Against this backdrop, the prevailing view of construction businesses working in the market is a cautious "wait and see" – a position which is, of course, becoming a constant companion to those also working in the UK. The impact of this caution here is already being felt in the recruitment market, as Hays' annual contractor salary survey shows this week. Days after the CITB cut its forecast need for workers over the next five years by a third off the back of lower economic projections, the data shows that wage growth in construction has slowed to 3%, compared with 5% a year earlier.
This might initially seem good news for bosses who have been struggling to hire experienced workers to fill gaps left by those who left the sector in the last downturn, without busting their balance sheets. But the fact that, even with the CITB's reduced projections, more than 30,000 new workers will be needed every year in the UK, combined with the fact that construction's wage growth is still double that of the all-industry average, means that there is little chance of wages stagnating. And, of course, should Brexit reduce the pool of available skilled foreign labour, the growth levels could well rise again instead.
However, another emerging side effect of the economic uncertainty is that workers are less likely to want to move jobs than they were a year ago, even if labour shortages mean greater rewards are usually on offer elsewhere. This isn't a hard trend to understand. Even while business largely carries on as usual, with so much talk of economic change on the horizon, staff will be wary of jumping ship in case they fall victim to a last in, first out approach if fears over an economic shock are realised.
This mentality is adding to the difficulty for businesses trying to hire good quality experienced staff, with contractors already reporting a reluctance for people to move unless they know they will be placed on long-term projects.
But the flip side is that firms should find it easier to hang on to staff than they have over recent years, which will come as a relief to managers who have found themselves at the centre of bidding wars to retain experienced hands: just 18 months ago, some companies were reporting having to hold salary reviews every six months to hold project teams together.
This will strengthen companies' position when it comes to staffing, but the impact of workers' caution shouldn't be overplayed.
Market sentiment is finely balanced, with every company talking of a tightening market matched by a firm that reports no impact. Given this, it would be unwise to take employees' reluctance to move for granted. As this year's major votes have aptly illustrated, sentiment can be difficult to judge. So even if firms are spared astronomical wage inflation, bosses should keep a close eye on the benefits and progression on offer for staff. In doing so, without much cost, they will cut the risk that key employees will run for the money just at the point it's least welcome.
Sarah Richardson, editor
Thanks to all of those readers who joined us at the Grosvenor House last week, for our biggest ever Building Awards. The event, attended by around 1,400 people, celebrated the outstanding achievements of the construction industry over the past year, with 21 hugely deserving winners walking away with trophies on the night. Congratulations to all of our winners, who represent the very best of the sector. You can find out who they are here.