Construction starts the year at the epicentre of political and economic debate, and over the next 12 months it will be constantly under the spotlight - here are the hot topics to keep an eye on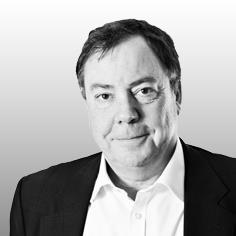 With many in the industry returning to work, dusting off the new-year planner and looking at busy order books, it is time to take stock and look at the 12 months ahead. Firstly, never has the word 'construction' been used so often and so liberally in political and economic forums. At last there is recognition that this industry is a key barometer by which we can evaluate whether UK PLC is on the road to recovery or ruin. This has not been true in the past but as the Chancellor said before Christmas "Britain is building" and this recognition for the importance of our role will develop over the coming year.
Therefore I am sanguine about the next 12 months. We are a bit like the farming community; we all love a good moan but actually we are seeing opportunities across most sectors. Many are seeing turnover return to 2008 levels and although margins are less than they were in the halcyon days, the work is available and it is consistent and there is a sense of optimism out in the market. What we are also seeing, however, is a change in the pattern of work. Our clients needs are changing as their customers are evolving and the all-pervasive influence of technology is not only forcing us to work smarter but to manage the construction of more intelligent buildings.
Retail is a classic example of a shifting construction environment. It is now all about intelligent warehousing, and larger and more efficient vehicle storage as in-store shopping becomes less desirable and online becomes the norm. Just compare the Black Friday retail desert that was the Bluewater and Westfield shopping centres last year, with the rabid shoppers so evident in 2014.
That is not to say the shopping experience has totally changed and there are major store fit-out contracts being awarded, implemented and managed as you read this column. It is just that the future template for the retail offering is much less certain in terms of its direction of travel for construction, with cross-over complimentary offerings needed that serve online requirements while taking into account in-store demand.
Key in terms of delivery for us as a developing and labour reliant industry is the talent pool. In consultancy we are increasingly being seen as a home for bright and ambitious graduates who may have previously viewed accountancy or legal practices as their natural habitat. The work is getting more interesting and the multi-disciplinary and global application of our workplace appeals. However, with this brings the challenge of needing to offer greater reward. An interesting job is important but so is the remuneration that goes with it, and the next 12 months will see salaries at all levels from trade to the boardroom increase, which in turn will bring an increase in costs for clients. This is a fact, not a negotiation.
The next 12 months will see salaries at all levels from trade to the boardroom increase, which in turn will bring an increase in costs for clients
According to an analysis of job placements made by the recruitment company Hays, last year salaries for some construction professionals rose by over 10%, some of the highest salary increases in the UK. Here are some of the facts: average construction wage growth of 3.6% is double the UK average; average UK wage growth of 1.8% masks over 10% pay rises for some qualified, professional and skilled workers; 71% of construction employers plan pay increases in 2016; 77% of employers plan to increase headcount; 63% of employees anticipate they will move jobs in the next 12 months …
And please don't take the view that this is solely a London issue. Areas of highest average increases have been for contract and project managers, quantity surveyors and site managers, with average salary rises of over 5% also reported in the East Midlands and South-east. One of the things that we will see in 2016 is the London work-ripple starting to move across the country. So while turnover may grow it is likely margins will be maintained or even drop as our sector takes account of enhanced labour costs.
Finally, some of the headline infrastructure projects announced in 2015 will come under closer scrutiny in 2016. The predicted controversy over funding for Crossrail 2, development of HS2 and the expansion of London air capacity are nothing compared to the furore that I predict will be caused by the discussions over the future cost of refurbishing and rebuilding the Houses of Westminster. The last major elected assembly building to be opened in the UK was, in many ways, a simpler project on paper, being a new build. It was built in Edinburgh for the Scottish Assembly and despite the project being scheduled to open in 2001, it did so in 2004, more than three years late with the estimated final cost of £414m coming in approximately 10 times higher than initial estimates of between £10m and £40m. It was not a good advert for our industry and as the old adage goes, "success has many fathers and failure is always an orphan." Politicians are quick to scatter when the blame game starts.
This year will be the start of the consultation process … it may take some time.
Richard Steer is chairman of Gleeds Worldwide