British Land's construction executive discusses the key considerations when selecting contractors, and how the firm operates
Matthew White, construction executive, British Land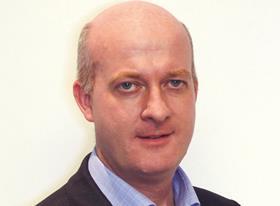 How do you see market conditions changing over the next year?
Certainly across the board we see a tough market at the moment, but if you've got the right assets it's the place to be. We feel the space we have is the space we want - high-end space that there is demand for.
What's your pipeline looking like?
Our committed development programme is worth £1.4bn, spread across our portfolio. This includes £1.2bn of offices, 2.2 million ft2 predominantly in the West End and the City of London. We see London and the South-east as being the areas that will perform best in terms of the office market for the foreseeable future.
We've recently completed 10 Portland Square and we are about to complete 10 & 20 Brock Street in Regent's Place near the Euston Tower, which includes 500,000 ft2 of office, retail and community space and 100 market flats and 70 affordable residential units. The Leadenhall Building is topping out next month and will complete the second quarter of 2014, followed by the new UBS headquarters at 5 Broadgate at the end of 2014 or beginning of 2015. We've also carried out a number of quite large acquisitions worth £500m, including the Clarges Estate on Piccadilly and Ealing shopping centre, which we will be developing after that.
We've already committed a lot of spend under our current development programme, but there will still be a bit of continuing spending over the next couple of years and also some chunkier orders - depending on what contract route we choose to go down.
How do you procure construction work?
At the moment, we use both our construction management approach and our lump sum approach - it depends on the nature of the project and the flexibility we want and the risk we are prepared to lock into. Depending on the market and the project, we will go to a restricted list of companies and individuals within those organisations. It might be three or four, or just one or two, but definitely not a long list of the world and his wife. If there was such a process, it would be done very much at prequalification stage, if we couldn't decide on a shortlist for example.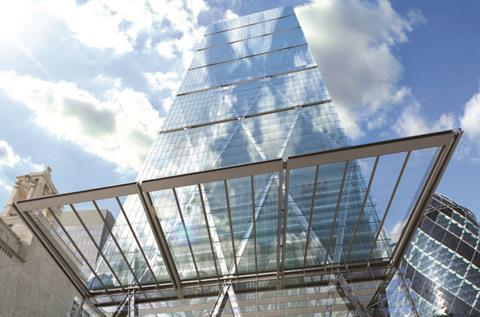 Are you changing the way you work with your supply chain, and if so how?
Not really. We will select the procurement route that suits the development. We have two real extremes - construction management gives total flexibility, or lump sum, for when we know exactly what we want and when we want it and we want to move the risk over to the contractor. It comes down to the nature of the project, that's what informs our decision.
What are your priorities when selecting contractors?
The one key consideration is the team and the individuals you get. Whatever you're doing, whatever procurement route you go down, the individuals are what determines whether it happens efficiently from a cost and programme point of view.
At this time, the robustness of the companies you're contracting with is pretty key too. We've seen quite a few small and medium-sized insolvencies so it's a key to contract with people who are able to honour their commitments. We also have a lot of long-standing relationships with a number of different contractors who have regularly performed and delivered for us. There's definitely a big loyalty factor there. It's relationships that we look for - provided that we all get on okay the first time, we look to use people again.