Developing a brand is becoming ever more important, both for developers and occupiers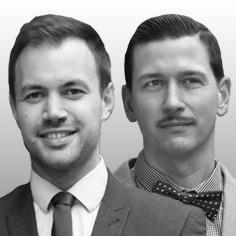 The Shard, The Gherkin, The Walkie Talkie: London's skyline is dominated buildings that have a clearly recognisable identity, gravitas and brand. As far back as 2012, Italian real estate company Sorgente fielded a new proposition to investors which purely focussed on 'trophy buildings', applying the logic that buildings with strong brands will hold their value far better than others.
This notion has increasingly percolated down to the lower rungs of the market where, for a host of reasons, brand is becoming a critical factor in building design and fit-out.
Firstly, on the occupier side, the use of space is an extension of a company's brand – providing tangible evidence for a positive work culture and environment. Particularly in the tech and creative industries, but also in the professional services, utilising place and space as a fundamental part of a brand is key to attracting and retaining talent and ensuring high productivity levels. Many corporate occupiers are looking closely at this, with the roll out of flexible work spaces, integration of leisure facilities and embracing new technologies. Perhaps the most readily recognisable example, though, is the serviced office colossus that is WeWork. Companies, entrepreneurs and professionals who use WeWork are not just there because of the facilities, they are there because buying into the WeWork brand, experience and community reflects and enhances their own brand proposition.
A building's name is arguably at the heart of unlocking its audience and communities
Developers have astutely spotted this trend and have seized not only on the investment potential that strong brand identities offer buildings, but also the occupier demand for spaces that provide that "Je ne sais quoi". Derwent are one of the masters at this, with buildings like the Tea Building, White Collar Factory and White Chapel having a clear vision and value proposition.
As these examples attest, whether it is five floors or 50 floors, a building's name is arguably at the heart of unlocking its audience and communities. The name (and associated visual identity) functions as the proverbial summary of the brand story that at the end of the day sells the 'product'. Being able to create a functioning suite of marketing materials may rely on it.
The aim of the brand story is to create an emotional connection with prospective clients, and in order to find its title there are four key steps that any naming exercise needs to encompass:
Research: Dig into the neighbourhood and or existing property footprint/locale
Talk: Survey the community and speak with neighbourhood stakeholders, potential occupiers, even local pedestrians to get their thoughts, opinions and stories
Analyse: Integrate the forecasted aims and ambitions of the building, including target occupiers, into the planning. Remember, audience is critical for any story
Engage: Draw from the expertise your wider team brings, including architects, marketing / comms and investors
The second part of the puzzle is to align all the discoveries made during this process with the building's brief, and thereby begin to develop its narrative. This could include historical points of local interest, geographical USPs and, most importantly, the vision and objectives for the development – ie. who are the target occupiers, what do they like, what do they need and what brand values are they going to buy into. A buildings name and brand should flow from this, rooting it to its surroundings and inspiring the communities that use and engage with it.
Get this right, and a building's brand, as with a corporate's, can radically enhance its reputation, its market appeal and help it stand the test of the time.
Tal Donahue and Matthew McGuinness, Infinite Global