In an age of smart tech, the role of the building services cost manager is changing fast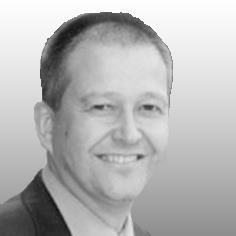 Building services is at the sharp end of much of the new technology being introduced into the built environment sector, whether designing in BIM, making buildings more energy and water efficient or managing maintenance. As a result, cost managers advising on building services are finding that their discipline is evolving and broadening rapidly.
A significant investment of time is required to keep up with the latest building services technology. Nowhere is this a faster moving feast than in the retail sector. As the recent news of BHS's demise painfully illustrates, retailers are under increasing pressure to remain profitable in the face of online competition. With intense pressure to attract shoppers into stores, retailers are keen to integrate innovation to improve the customer's in-store experience.
An example of the sort of innovations being developed is using a building's intelligent lighting network to facilitate mobile phone technology to navigate customers around the store to particular products, to match garments for an outfit or ingredients for a particular recipe etc. Building services cost managers need to be up to speed with such innovations and be able to widen their knowledge base or risk appearing behind the times when clients ask for information about them.
Moreover, with building services technology linking directly to the client's bottom line, the cost manager needs to understand not just what an element of kit costs but also its maintenance and energy requirements, what is its embodied carbon and what will it cost - in terms of both cash and carbon. In this way the cost manager is now looking not just at capital costs but also whole life costs and, as carbon becomes increasingly expensive, taxation incentives and penalties.
The best building services cost managers will therefore take this holistic view of how M&E decisions feed into the client's overall business and use it to create cost-efficiency strategies that improve other aspects of the business. For example, a proposal for new lighting designed to reduce a retailer's energy bills should propose lighting that will also improve the customer experience and hence drive sales.
Adrian Westbury is a partner in Ridge & Partners