Cenkos analyst Kevin Cammack says Square Mile wants to know who will be around for the long haul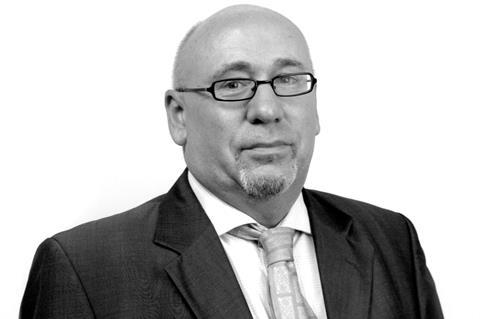 The coronavirus pandemic has created a multitude of challenges for the City – for investors, analysts, corporate advisors and, not least, bankers.
In the case of the construction sectors, there has been a constant stream of updates outlining individual responses to covid-19: for housebuilders this has been a virtual closing down of all operations; for manufacturers a more selective cessation of production.
But for contractors, a more hit and miss response dependent upon essential services status, site accessibility and supply chain reliability.
It is all about a company's liquidity position – cash – and its fixed overhead, the so-called 'cash burn'
However, what the City is most concerned about currently is really very simple. In short, it is a company's ability to withstand the financial impacts of covid-19 on cash flows.
So it is all about a company's liquidity position – cash – and its fixed overhead, the so-called 'cash burn' which, in essence, is how much cash or undrawn bank facilities it has and how quickly that would be used up by the monthly rate of cash outflow.
For contractors and builders' merchants, this is further complicated by the huge working capital unwinds as revenues decline, often negatively, and in contracting the reality that cash balances are not always 'cash' in terms of accessibility for immediate use – as Costain will vouch, for example.
But, increasingly now, the City is looking beyond covid-19 and contemplating the sector's winners and losers not just in terms of financial survival of the fittest.
It is asking such questions as to how companies are preparing to get back to efficient working and re-mobilisation. Whether any structural damage to the business has been done. Has asset valuation been impaired (noting disposals pending by Kier and Travis Perkins for example)? And it wants to know the future integrity of supply chains.
Then there is the question of government's priorities going forward. Will the new-found favouritism for infrastructure capital spending remain or might (affordable) housing be better placed to re-generate activity, jobs and social welfare? And what of industry consolidation? Will government opt for semi-nationalisation or be willing to allow more concentration of share because the differentials between the strong and the weak when normality returns will never be greater – and recovery potentially quicker.
Kevin Cammack is an analyst for Cenkos Securities