A Yorkshireman questions why procurement can't be like buying a loaf of bread, the builders of the tallest tower want their workers to have the healthiest diet, and home-life balance is encouraged at HS2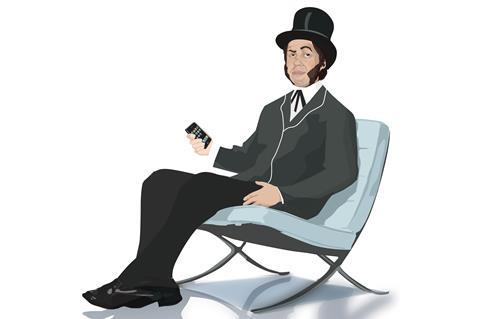 Use your loaf
Yorkshire folk are known for their plain speaking, and Sheffield-born Mark Robinson – chief exec of procurement specialist Scape – is rather baffled by all the time spent on working out procurement routes that mire the industry in mountains of red tape. "Procurement shouldn't be complicated," he told delegates at Building Live last week. "It's just buying – like a loaf of bread."
Wednesday's child
Robinson is an Owls fan, but he admits things can get a bit tense in his family when the Steel City derby is on. His 13-year-old son is a season ticket holder at Sheffield Wednesday's bitterest rivals, Sheffield United. He blames his wife's side of the family for this but says at least the whole family are unified on one football matter: they all hate Leeds United.
Driller dream-killer
Mark Elmer, Costain's project director in charge of the revamp of London Bridge station, told Building Live he'd had a number of sleepless nights worrying either that demolition works would cause the station to collapse – bringing to life the nursery rhyme London Bridge Is Falling Down – or else that someone would accidentally drill into the Jubilee line tunnels. I think I'd have a few sleepless nights if those were the day-to-day issues filling my worrying in-tray.
A question of honour
After the Building Live event, Building hosted a quiz in aid of construction charity Crash, with Iain Parker of Alinea and former Davis Langdon colleague Erland Rendall, owner and director of Atorus (for the full quiz lowdown, see next week's issue). Parker must have been delighted with his firm's teams' performance. "We didn't come last this time!" one member pointed out to his colleague, who agreed this was a triumph. "We did a whole 100% better than last time," his comrade added. Which I suppose they did. Second-to-last is a very respectable result.
Can't beat the feeling
The team behind the City's tallest tower, 22 Bishopsgate, wants it to set benchmarks for all sort of things, not just its 278m height. It's the first project in the UK to be registered for the Well Building Standard – which sets a high benchmark for sustainability, health and wellbeing in buildings. Good nutrition is part of that too, as Danny Hall, associate director at developer Lipton Rogers, explained to Building Live: catering partners on site will have to cut out the salt and sugar. "They won't be able to sell cans of Coke," he said. This building, it's, ahem, the real thing, isn't it?
A little extra
Away from all things Bishopsgate, one of my hacks recently met an architect working on HS2, which may or may not have got rid of its chairman Terry Morgan by the time this hits people's desks. The architect reported that it was a magnificent place to work, with one boss telling her: "You didn't join a public sector project to work overtime." Laudable stuff but as worries mount over how much it all might cost, I'm tempted to wonder if there was some way to make money go that little bit further …
Searching questions
A colleague down in King's Cross earlier this week spied the new Google HQ going up and decided to take a few snaps. A group of workers told him he had no right to be taking pictures – because of who their client was. "If only," he thought, "there was a way of looking up my rights …"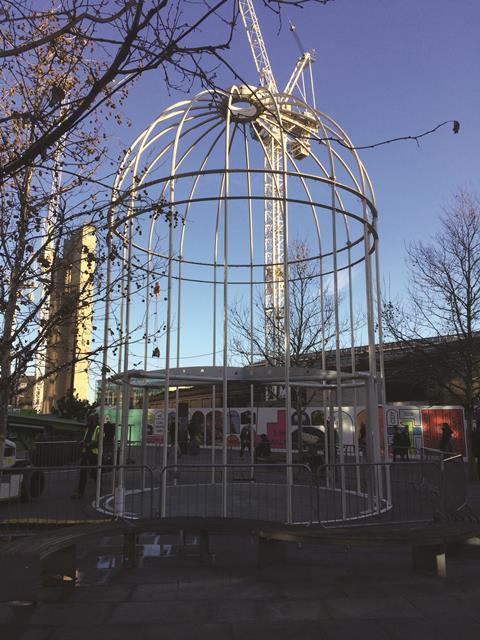 Angry birds
King's Cross Central may be exponentially changing the north London district's reputation, but the "edgy" days of yore are seemingly not entirely gone. According to Julia Finlayson, project director for public realm at Argent, the developer was forced to strengthen the scheme's human-sized "birdcage" feature, situated on the walk between King's Cross and St Pancras stations, because visitors were using it "a bit more aggressively" than expected. What on earth can they have been getting up to?
Send any juicy industry gossip to hansom@building.co.uk