This week, Interserve's lenders spare board members the humiliation of being kicked off, the Ministry of Defence has a territorial dispute with Lendlease, Spurs has grounds for hope, and we go in search of accolades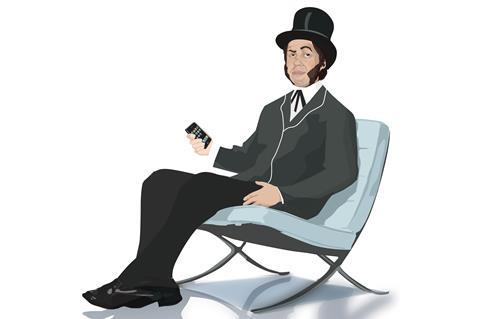 Board games
Interserve's penniless shareholders were reminded not to attend an EGM that had been scheduled for Tuesday just gone. It was about the future of the board and whether they should all be got rid of, bar chief executive Debbie White. Administrator EY said: "The proposed resolution has become irrelevant." Some might be tempted to add: "Rather like Interserve's board, now the lenders own it."
Writing on the wall
A couple of colleagues recently popped over to the base of Homes England in London's Victoria. Windsor House, it has to be said, is not the most attractive place to be billeted in, an 18-storey, dark brown glass and concrete lump built in 1973. But inside it's been done up rather nicely in pale greens, oranges and yellows. It also has the near-obligatory mission statements dotted throughout on its walls. Handy reminders when tasked with helping deliver 300,000 homes a year.
The right connections
Speaking of mission statements, the chief executive of Wates, David Allen, tells my hack that it can improve its margins beyond the current 2.4% next year by seemingly invoking the spirit of the National Grid. "It's just trying to make sure all of our business is hooked up in a positive way."
Something of a draft
Lots of assumptions are being made in Transport for London's latest draft budget regarding Crossrail. It says TfL will be down £600m because the scheme is running late. It does assume it will be taking over running of the Paddington to Reading stretch of the line at the end of the year and the scheme will be within its revised £17.6bn budget. This time last year, it was getting ready to open at the end of 2018 and had a pricetag of £15bn…
Tanks on the lawn
Some might be a bit surprised to read that the Ministry of Defence's refusal to give the Northern Estate Programme (the refurb and redevelopment of a number of buildings on parliament's Northern Estate) and main contractor Lendlease access to a car park might add £350m to the cost of revamping the Palace of Westminster. Of course, it might all be to do with security but, nonetheless, it's an extraordinary state of affairs, and one that suggests the "value for money" mantra government ministers rattle on about might not be at the top of some departments' agendas.
Spurexit
As Spurs prepares to finally stage its opening competitive fixture at its new ground next week, one of my team, on the People's Vote march taking place in central London last Saturday, spotted a placard bearing the legend: "Even Spurs are still in Europe!" Given their upcoming quarter final opponents in the Champions League are Manchester City, I would venture that, like the UK, not for much longer.
Mind over matter
In his end of year report, Mark Lawrence, the chief executive of electrical contractor T Clarke, was pleased to reflect on improved fortunes for the firm. But this was not the only thing he couldn't help but trumpet. "I am very proud to see our mindfulness classes so well attended," he said, while promising to roll out the programme nationwide. How many chief executives, especially those of hard-bitten subcontractors, would been saying that a few years ago?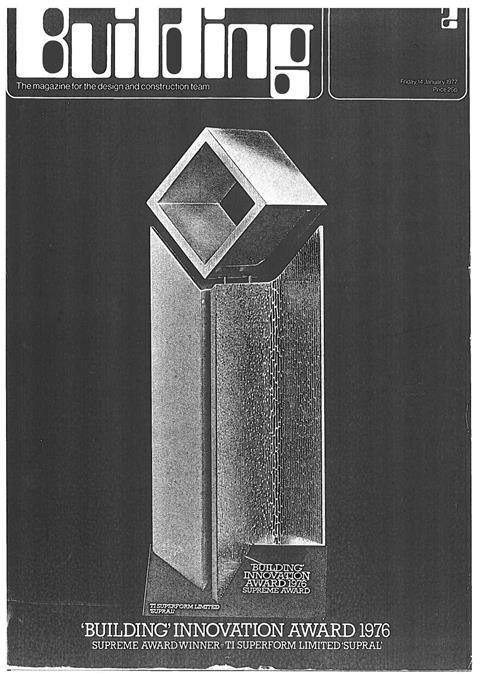 Trophy hunting
I have a bit of a call to action to our readers. A Mr Don Porrit, a designer and silversmith, is on the hunt for an award given out by this esteemed title back in 1976. Mr Porrit was the original designer of the trophies (pictured) given out as part of the Building Innovation Awards and is hoping to include one at an exhibition of his work in Sheffield later this year. As such I'd very much like to ask that everyone checks their trophy cabinets and gets in touch if they find one. Some may find their cupboards more bare than others. Spurs, for example.
Send any juicy industry gossip to hansom@building.co.uk