Electrical specialist's chief tells investors not to worry about Brexit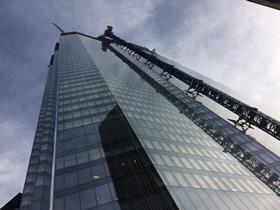 T Clarke has told investors not to worry about Brexit as its London work underpinned a 10% hike in its pre-tax profit for 2018.
For the year ended 31 December, the electrical specialist saw revenue increase 5% to £327m with pre-tax profit coming in at £7.8m.
It also recorded an increased net cash position at £12.4m, with margins across the group up from 2.3% to 2.7%.
And T Clarke returned to profitability in all regions after recording a £1.8m underlying profit for Central and South West – turning around a £1.8m loss in 2017.
But the firm's strength still lies in its home town, London, where it achieved a 3.7% margin and brought in more than 90% of the group's pre-tax profit on the back of 60% of its turnover.
T Clarke's chief executive, Mark Lawrence, said: "It is important to note that, despite concerns around the impact of Brexit, our core London M&E market's confidence remains solid.
"At the end of 2018, the City of London released details of a further round of major developments in the City's eastern cluster and a vision for the skyline in 2026. Although short term uncertainties may persist, the underlying confidence is evident in our developer and principal contractor client base."
The firm is currently working on several high-profile London jobs, including Multiplex's schemes at 22 Bishopsgate (pictured) and 100 Bishopsgate, the Battersea Power Station, where Mace and Sir Robert McAlpine are working, and Google's King's Cross development being built by Lendlease.