Construction is a volatile insurance market, with frequent risks and big claims, so it needs a tailored approach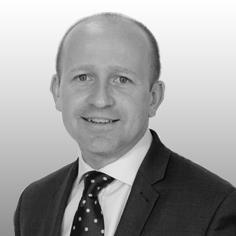 Welcome to Zurich's Construction Risk Report for Building. In this Zurich Insurance Centre on building.co.uk we examine some of the main issues, challenges and risks that top construction firms are facing in the current climate. You can take a look at how Building Information Modelling (BIM) is changing the industry, and go toe to toe with thieves, vandals and arsonists as we review the security issues blighting construction sites nationwide.
Over the next six months, you can expect to hear more from Zurich in Building, as we draw on our vast experience as a trusted insurer of construction customers of all sizes - from tradesmen to large corporates - to bring you construction risk analysis of the highest quality.
In the UK, construction is one of the lynchpins of the economy, employing nearly 3 million workers and contributing over £90bn. Given the risks involved, that is hard-earned money. The Health and Safety Executive's latest evidence suggests that construction remains one of the most dangerous sectors. When its inspectors visited 2,607 sites in September, they found basic safety standards were not being met on 1,105 of them.
This is not to question existing standards, but it is a potent reminder that risks are there to be managed and mitigated. Construction is one of the most volatile and challenging insurance markets. There are frequent risks that lead to big claims and significant claims costs for insurers, especially for public liability insurance. It's important we all recognise that we're in this together.
The challenges we face in the construction insurance market currently are like those of cycling - one of my biggest passions. To succeed in today's volatile construction insurance market, endurance, resilience and hard work are going to be key to overcoming many of the twists and turns in the road ahead.
We certainly work hard to deliver the message that, through our valuable relationships with brokers, Zurich offers the most comprehensive and specialised construction insurance, with a great range of covers and risk products, backed by teams of people who are experts and care about customer and broker service.
The construction industry requires very specific liability and engineering covers and we are currently looking at all trades within the industry to provide relevant tailored propositions for each. Recent independent research revealed that six out of 10 large brokers would select Zurich first for large construction risks and we believe that's because our construction expertise truly makes the difference.
Enjoy this supplement and we hope to work with you in the future.
Stewart Walker, UKGI head of construction, Zurich Insurance